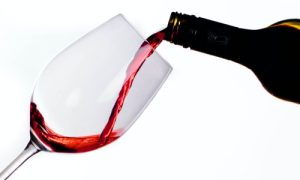 The 9th annual Wine by the River Fest will be held on Saturday, October 21, from 2 -7 p.m. at the Monogram Sports Complex, 1000 Irisburg Road, Axton.
Held annually by the scenic Smith River, the fest is hosted by the Matthew Wayne Wade (MWW) Foundation, a 501 (C) (3) non-profit organization. The festival will feature live music with performances by multiple artists/bands, including Forrest Taylor, Liv Sloan & the Die Hards, and LOVE CANON. The event will also host award winning wineries, craft breweries, artisan & craft vendors, and food and specialty vendors. Bring your lawn chairs for concert seating.
Advance tickets are available now for $15 at www.winebyriver.com or Eventbrite link on Facebook @winebytheriverfestival.
Children aged 12 and under are admitted for free.