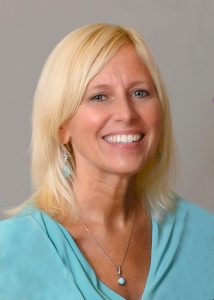 Dr. Sandy Strayer was selected as the Harvest Foundation's new health and education program officer. She will begin her role on July 3.  
"We are thrilled to welcome Sandy to our team following a months-long national search for the right candidate," said Kate Keller, president of The Harvest Foundation. "Sandy embraces the foundation's North Star of Hope and embodies the organizational values that drive our service to Martinsville-Henry County. Her leadership and expertise will support our mission to grow a stronger MHC where everyone has the opportunity to thrive."
Strayer said she is excited to begin her new role by listening to community members and getting to know different stakeholders throughout Martinsville-Henry County.
"Spending more than 30 years as an educator has taught me so much, but there are many other areas of the community I haven't gotten a chance to be involved in and would like to know more about," Strayer said. "I want to shine a light on the great things happening in our community and encourage others to share that message."
Strayer currently serves as superintendent of Henry County Public Schools, headquartered in Collinsville, Va. She has nearly two decades of experience working with The Harvest Foundation as a grantee, engaged in professional development initiatives and other programs to grow K-12 education in Martinsville-Henry County. She announced her retirement in January, effective July 1, 2023.
"When I decided to retire from education, I knew I still wanted to support and enhance my community," Strayer said. "Taking on this role at Harvest seems like the perfect fit to move into this next chapter of my life. The possibilities for growing our community are endless."  
DeWitt House, senior program officer for The Harvest Foundation, said Strayer is an incredible addition to the foundation, highlighting her relationship-building skills and working with community members.
"Working closely with Sandy throughout my years in education in Martinsville-Henry County afforded me the opportunity to experience her compassion and true love for this community," said House. "Sandy is a community connector — her ability to develop and foster collaborative relationships will directly impact positive growth and transformation for MHC. We welcome Sandy to our team and look forward to a bright future ahead for our community."
Diversifying funding models and exploring innovative ways to amplify community impact led the foundation to expand its team. Sheryl Agee, senior operating officer at Harvest, said Strayer's addition allows the foundation to continue its growth trajectory.
"Sandy's extensive background in education gives her a unique insight into the diverse needs of families in Martinsville-Henry County and challenges they may be facing," Agee said. "Her experience will complement the foundation's work in building strong support systems for care that ultimately lead to a community where everyone can envision a hopeful future for themselves and their families."
As the health and education program officer at Harvest, Strayer will focus on identifying community needs in health and education while facilitating collaboration among regional stakeholders to support programming in Martinsville-Henry County.
Strayer's professional career began in Henry County Public Schools as a secondary teacher at Bassett High School in 1992. She's held a number of positions throughout the school system, including principalships, director of K-12 instruction, and assistant superintendent. She received her undergraduate degree and doctorate from Radford University and her master's degree from George Mason University, with other degrees and endorsements from Longwood University and the University of Virginia.
Strayer and her husband, Seth, enjoy spending quality time with family and playing with their dog, Cheese.