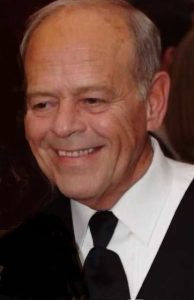 "Our Last Dance"
August 15, 1943 – September 16, 2023
Richard Bishop was born in Floyd, Virginia and spent most of his life in and around the Martinsville area. His wonderful parents, Arthur and Connie Bishop, preceded him in death. He is survived by his wife of 34 years, Marilynne, his daughter Misty Whiteford and grandchildren Perry and Leo of Maryland, his son Derek Bishop of New York, his son Ryan Martin, residing in Burundi, Africa his sister Becky Lewis and nephew William Lewis of North Carolina, and two additional nephews, Cliff Lester of North Carolina, and Chris Lester of Stuart.
After graduating from Drewry Mason High School, Richard attended Bluefield College. He then began a career at Dupont for 32 years concluding, as a financial analyst. The following years he worked at Southern Finishing and then at Servpro of Martinsville until the year of his death.
Richard spent many hours creating beautiful flower gardens, blooming baskets, and landscaping designs. He enjoyed home improvement projects and was extremely innovative. Richard happily served as our family's "armchair psychologist," guiding us through life's journeys. His happy places in addition to spending time with the kids were home and on the beaches in Jamaica.
Special thanks to Mark Sparks and James Keaton for their assistance for the duration of Richard's medical issues. Also, Geneva Winn lifted Richard's spirit with kindness and support in the final months.
Upon death, Richard's body was donated to Anatomy Gifts Registry. It was his hope that his donation would help countless people for years to come. His generosity brings much peace to his family.
"Lastly, as our love transcends death, we each can move forward with grateful hearts and admiration in celebrating our time with a most honorable man, husband, father, grandfather and best friend."
Marilynne Martin Bishop
A memorial service will be held at a later date.
McKee-Stone Funeral Home will be handling arrangements.