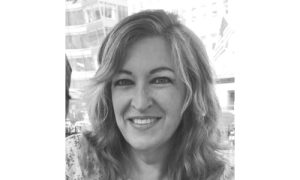 Hello! This is hollyk, or is it dyerstorehome, or catlover1234?
Oh sheesh, it is so hard to keep up with account sign-ins, and on top of that, we have to remember passwords, too!
It used to be easier, back in the day when your password could just be "password," or something like "password1234" if you were clever.
And talk about the good old days of internet sign-ins, back then there were only a couple of things you had to sign in for anyway – email, and maybe Myspace or eBay or a class registration.
Now, you have to sign in for everything. We have a zillion different sign-ins, and each with their own passwords.
It's easier to have the same password, or at least a few password options, but now the websites have rules that make that difficult.
Not only do most of them no longer allow the word "password" to be used as your password (not that I'm advocating that – these days internet crime and fraud are a real threat, so your passwords really do have to be careful and clever and unique), but they require various combinations of other things to go with the letters. When you set up a new password, you type in "Password1," and they respond that your password must include a special character as well. Another site, you proactively type in "Password#" and they respond that you cannot use symbols, just letters and numbers only. Or you can use % but not &.
Adding fuel to the fire, a lot of sites also require you to change your password every month or two. That's a lot to keep up with.
To make matters worse, you are advised to keep a list of passwords so you can keep them all straight. But you also are warned never to keep a list of passwords, because then people can steal your passwords and get into your accounts.
I got stumped once when I called a company and the man asked for my password. I told him I didn't remember it. He said he could reset the password if I correctly answered all my security questions first. That sounded easy.
"What is the name of your favorite pet?" he asked.
I gave the dog's name.
"That's not it."
I went through the cats one by one, and each failed.
Eventually it came out that it was the name of my parrot. I felt guilty for ranking the parrot and some of the cats low on the list, and he probably thought I was a weird old cat lady.
I finally gave up on my regular harangue of the internet company. That company has never sent me a regular bill, but one day early on, I got a late notice with a high charge. Come to find out it doesn't send bills but rather expects you to handle your bills online.
I don't trust the internet company, because you hear so much about extremely poor customer service and rates hiked and people being unable to get any answers and so forth, so didn't make an online account. I did, however, write down the account number that showed on my late bill. Each time I send a payment, I write on a scrap piece of paper my account number, name and address and the message, "This company never sends a bill. Here is the payment. Please send a regular bill."
I only ever hear from that company every couple of years when I get a late notice in the mail, after my rate has gone up without my knowing.
I stopped sending that note about them not sending bills when I realized it probably was just opened and promptly thrown away by some young adult who dismissed me as some out-of-touch old woman.
My dental office sends reminder notices by email. I appreciate that. What I don't like is that they have a website they want you to sign into to confirm an appointment. I've never done that – not another sign-in and password!
This time, the email about my appointment seemed even more serious about my signing in to a website to confirm or change my appointment. I have to reschedule that appointment, but I'm still determined not to sign into another danged website to do so.
I sent a reply to that email, never expecting a response because I figured it was just an automatic no-reply account.
Much to my pleasant surprise, a couple of hours later I received a reply saying they'd reschedule for me.
It was from a real person.
At least for now.