Fentanyl, marijuana, two illegally possessed firearms, ammunition, and U.S. currency were seized and one man charged after a search warrant was executed in Axton on Tuesday, October 10, according to a release from Henry County Sheriff Wayne Davis.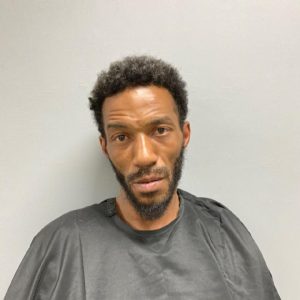 The Henry County Sheriff's Office SWAT Team executed the narcotics search warrant at 8071 Axton Road, Davis said.
Reginald Earl Tinsley, 38, of the address, is being held in the Henry County Adult Detention Center with no bond on charges of possession of a Schedule I or II drug (Fentanyl), possession of a firearm by a violent convicted felon and possession of a firearm while in possession of a Schedule I/II substance, according to the release.
Anyone with information about narcotic trafficking operations is asked to contact the Henry County Sheriff's Office at (276) 638-8751 or Crimestoppers at 63-CRIME (632-7463). The Crimestoppers Program offers rewards of up to $2,500 for information related to a crime. The nature of the crime and the substance of the information provided determine the amount of reward paid.