Martinsville Speedway will host the 2024 edition of NASCAR's biggest, richest and most prestigious Late Model Stock Car race, the ValleyStar Credit Union 300, on Saturday, Sept. 28, the track announced today.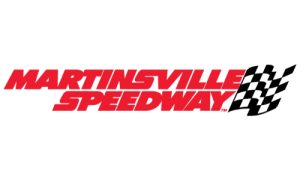 The famed short track will also be the setting for the finale of the Virginia Late Model Triple Crown, where one driver will be named champion under the lights of Martinsville Speedway.
"This race is so special not only to our fans, but to our entire community here in Martinsville," said Clay Campbell, President of Martinsville Speedway. "It's an event that combines tradition with pure excitement, from the intense on-track battles to the Victory Lane celebrations with the historic Grandfather clock, it's always such an unforgettable evening."
ValleyStar Credit Union and Martinsville Speedway have a long-standing partnership, dating back to 2015 when the company was first named entitlement sponsor for the ValleyStar Credit Union 300.
"The 2023 ValleyStar Credit Union 300 was everything racing should be, from a neck and neck finish to a car giveaway and the largest purse in ValleyStar 300 history," said Mike Warrell, ValleyStar CEO. "It will be hard to beat, but we are already gearing up for an even more exciting and memorable event in 2024."
Trevor Ward reigned victorious in this year's ValleyStar Credit Union 300, not only securing the race win but also earning the title of Virginia Triple Crown champion.
Ward pulled off an impressive victory in a last-lap battle with Landon Huffman, as both cars bumped and battled to the checkered flag, where Ward edged out Huffman for the win after 200 laps of racing action.
Fans can see more racing action at the famed short track later this month for the penultimate race of the 2023 NASCAR season. Saturday, Oct. 28, will feature the NASCAR Xfinity Series Dead on Tools 250, followed by the NASCAR Cup Series Xfinity 500 on Sunday, Oct. 29.
The NASCAR Race weekend will also feature the NASCAR Whelen Modified Tour Championship in the Virginia is for Racing Lovers 200 on Thursday, Oct. 26.
For more information about the ValleyStar Credit Union 300 or to purchase tickets to the upcoming NASCAR race weekend, please visit www.martinsvillespeedway.com. Tickets are also available for purchase via phone at 877-RACE-TIX.