An arrest has been made in the Antoine Preston homicide that occurred September 30, in the 1400 block of Fayette Street.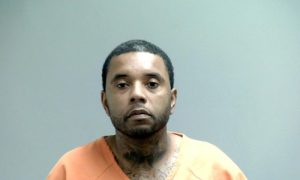 Delano Tomaz Ross, age 46 of Martinsville AKA "Punkin," has been arrested for first degree murder, use of a firearm in the commission of a felony, shoot from a vehicle to endanger persons, shooting into an occupied vehicle, possession of a firearm and ammunition by a violent convicted felon and reckless handling of a firearm. 
Ross was taken into custody by Martinsville Police Officers without incident on Spring Street in Martinsville. He is being held without bond. 
Although an arrest has been made, police investigators continue to interview additional witnesses and collect evidence, so the case is still under investigation. If anyone has any further information regarding this crime, they are encouraged to call Sgt. Durham at (276) 403-5330 or Crime Stoppers at (276) 63-CRIME (276-632-7463).