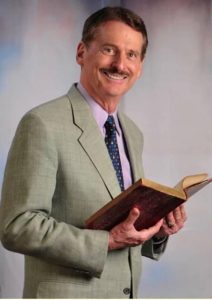 Piedmont Arts will host Dr. Elliot Engel's return to Martinsville-Henry County on Thursday, Nov. 9. Engel will present his lecture "The Cold Genius of Robert Frost" in the Piedmont Arts galleries. The lecture will be preceded by an optional catered dinner at 6 p.m. The lecture begins at 7 p.m. Tickets are $45 for the dinner and lecture and $20 for just the lecture. Tickets can be purchased at the museum or online at PiedmontArts.org.  
Robert Frost is one the most beloved American poets of the twentieth century — despite having a notoriously difficult personality. In this lecture, Dr. Engel reveals a wealth of fascinating details concerning Frost's extraordinary life, which shaped both his art and his relationships with his family and fellow writers. Engel analyzes many of Frost's best poems — most of them famous, but some undeservedly obscure — lavishing particular care and close reading on 'Stopping by Woods,' which is considered by many to be Frost's most brilliant work.
Before the public event, Dr. Engel will spend the afternoon with English students at Martinsville High School presenting the lecture, "How William Became Shakespeare." 
Originally from Indianapolis, Indiana, Dr. Engel now lives in Raleigh, North Carolina, where he has taught at the University of North Carolina, North Carolina State University, and Duke University. He earned his M.A. and Ph.D. as a Woodrow Wilson Fellow at UCLA. While at UCLA he won that university's Outstanding Teacher Award. Dr. Engel has written ten books published in England, Japan, Turkey, and the United States. His mini-lecture series on Charles Dickens ran on PBS television stations around the country. His articles have appeared in numerous newspapers and national magazines including Newsweek. He has lectured throughout the United States and on all the continents including Antarctica. Four plays which he has written have been produced during the last ten years. In 2009, he was inducted into the Royal Society of Arts in England for his academic work and service in promoting Charles Dickens.