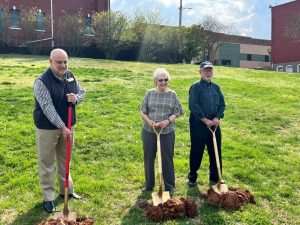 The Martinsville-Henry County Historical Society recently broke ground on a 12,250-square-foot addition to the Heritage Center & Museum, which is located in the Historic Henry County Courthouse.
The addition, which will be three stories and located at the rear of the current facility, will house a massive collection of artifacts and antiques curated by Dr. Mervyn King.
King has an extensive collection of artifacts that will be housed in the new facility once it's completed. His collection includes Marklin vintage and antique toys/trains, Native American artifacts, firearms from the Revolutionary War, tomahawks, and various other items.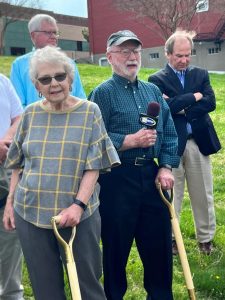 King amassed his collection over his years of being an anesthesiologist in Martinsville. Due to his career demands, he couldn't go play golf or participate in recreational activities that required him to be away because he was on call. So, he began acquiring items for his collection from pickers that would come to town bi-weekly to sell and trade items.
The addition will include a meeting room that will hold roughly 60 people and an area to serve food. "The building has a lot of different things," King said.
The rest of the museum will have multiple displays, and King has roughly 2,000 pieces to contribute to the displays. He has the 6th largest collection of historic tools in the United States. Previously, his collection was on display in High Point, N.C.
"We are looking forward to it, and we appreciate all the help we've had," King said of the expansion. Deskins, Inc. will start work on the project beginning May 2. The work is expected to be completed in about a year.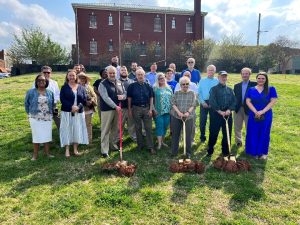 "We are very excited to be a part of this project," said James Deskins, owner of the construction firm.
He expects the total expansion project to cost around $4 million to complete.