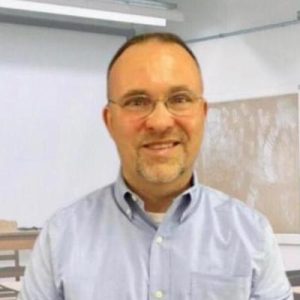 Del Mills is hoping to be elected Henry County Sheriff in the Nov. 7 election.
Sandy Hines, the Martinsville Police Department's Captain of Patrol Operations, initially planned to seek the post, but withdrew from the race on Wednesday afternoon.
"Now is not the right time," Hines said. "I may revisit it in the future."
Incumbent Sheriff Lane Perry said Wednesday afternoon that he will retire effective July 1. (See related story.)
Mills, a former Henry County Sheriff's officer, said he retired in 2019 with 25 years on the force. Before that, he served in the Army for three years.
Mills said if elected, he would work to make the office more community based.
"I had the opportunity to start volunteer work with the Henry County Food Pantry. It really opened my eyes to the needs of the community, and there's a lot that can be done and there's a lot that we can do," Mills said.
He also would like to see more community policing and neighborhood watch involvement. 
"I like the idea of officer presence in the school system. In Henry County, we address the high schools and middle schools, and I feel like there is a need. I was a former SRO (School Resource Officer), there is a need in the elementary schools for a presence there," he said.
Mills also would share resources with officers and keep them informed so they can better serve those in the community.
Del Mills, a retired Henry County Sheriff's officer and School Resource Officer (SRO), hopes to be elected Henry County Sheriff in November.