Henry County Sheriff's Maj. Wayne Davis hopes to be the next sheriff of Henry County.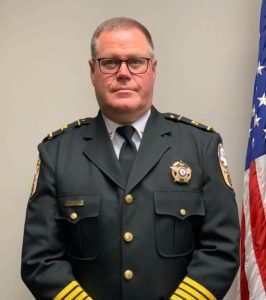 Davis announced his intentions Wednesday after incumbent Henry County Sheriff Lane Perry said he plans to retire on July 1.
Davis, 44, said "I began speaking with Sheriff Perry years ago" about the prospect of seeking the office. "With his retirement, the opportunity has presented itself."
Davis said if elected, he would "ensure deputies here provide the highest level of service possible to residents of Henry County."
Davis has served in various capacities in the Henry County Sheriff's Office since his appointment as a Deputy Sheriff in 2000. He has risen through the ranks, earning the position of investigator in 2003, sergeant and lieutenant in the Patrol Division, and lieutenant of Criminal Investigations, where he oversaw major criminal investigations cases. 
Davis served as captain of Investigations from 2016, supervising various units in the department and fulfilling additional duties such as Internal Affairs Investigations and Public Information Officer. Additionally, Davis has been a member of the Sheriff's Office SWAT team for 21 years, and served as the SWAT Commander for the past seven years. 
Davis was promoted to the position of Major earlier this month. A Virginia Forensic Science Academy graduate, Davis is nationally certified in internal affairs investigations.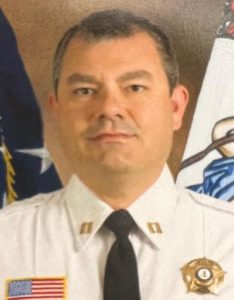 In February, he attained the Virginia Sheriff's Institute's Certification, which will be awarded at the Virginia Sheriffs' Institute Spring Conference in April. The Virginia Sheriffs' Institute Certification Program recognizes the commitment of Virginia sheriffs and deputies to excellence, lifelong learning, and the advancement of public safety as a profession.
In announcing his retirement, Perry said "I have served the citizens of Henry County through the Sheriff's Office" for more than 30 years. "In that time, I've served in many capacities such as corrections, patrol, criminal investigations and drug investigations. Then, I began serving in progressive supervisory capacities."
Nearly 17 years ago, "I was privileged to be elected to serve as Sheriff.," he wrote. "Through all of this I have enjoyed serving the citizens. It has been a pleasure serving and I am very thankful for all of the working relationships that have helped me succeed in my career. I wish the absolute best for the citizens and the county as I look forward to what God has in store for me."
Upon Perry's official retirement, Davis will seek to be appointed interim sheriff. If successful, he would fulfill the remainder of Perry's term, which ends December 31.