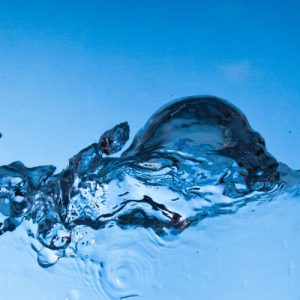 A judge dismissed the City of Martinsville's petition for appeal filed last year in which the city sought to appeal a permit that could clear the way for the Henry County PSA to reopen the Lower Smith River Wastewater Treatment Plant in Axton. 
Richmond City Circuit Court Judge Claire G. Cardwell in a March 7 order dismissed the petition, which named the PSA, the Virginia State Water Control Board (VSWCB), the Department of Environmental Quality (DEQ) and Michael Rolband, director of both agencies.
"Martinsville has failed to state a claim upon which relief can be granted because the statutes cited in its assignments of error are not applicable to the VPDES permitting process," Cardwell wrote in the order. 
The city stated that it may need to raise wastewater rates by 25 percent and/or close its regional wastewater treatment facility if the PSA's permit remained in effect. 
The city alleged it would suffer "actual or imminent injury," because the permit would undermine its ability to fund and maintain its regional wastewater treatment plant, a facility that was developed jointly with the county. 
"Martinsville relies on the revenue from the sewer rates to fund" the wastewater plant's operation, the filing stated. Funds are then used to pay for daily operations, maintenance and repairs, and capital improvement projects.
"The substantial revenue derived from serving the wastewater needs" of the county "is essential to the continued existence and operation" of Martinsville's regional wastewater plant, the suit states.
The Office of the Attorney General also filed a Memorandum of Understanding (MOU) in the case last year in which it stated the city failed to state a cause of action against the SWCB, DEQ or Rolband. The 16-page document concluded the city's appeal failed to "designate and demonstrate an error of law subject to review."