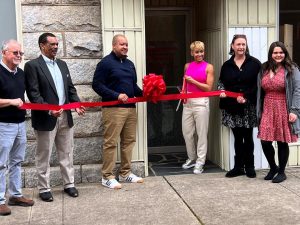 Body by Jenise is now open in Uptown Martinsville. Owner Jenise Bryson moved to the area two years ago and has family in Henry County. She is a fitness enthusiast with 23 years of experience training others to reach their fitness goals. 
"This right here is what I've been dying to do for the past 10-12 years," Bryson said of her new boutique fitness studio. She offers personal training in her studio, mobile in-home training, and virtual personal training. 
Bryson emphasizes nutrition as key to anyone wanting to get in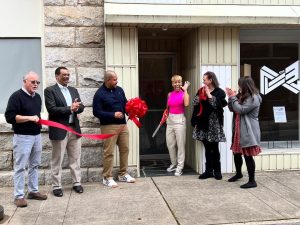 shape. Bryson, who is also a Herbalife distributor, says, "Abs are made in the kitchen." She indicated that nutrition and proper diet is the largest factor in being physically fit. "Food first over fitness," she said.
This Saturday March 18, individuals and families are welcome to participate in a free demonstration of the "Biggest Loser" bootcamp at The Spencer Penn Centre at 11:30 a.m. Individuals can register for $49 to participate in the 6-week program. Family registration for up to 5 family members is $99. For more information on personal training services available, visit www.bodybyjenise.com or reach out on Facebook and Instagram pages Body by Jenise.