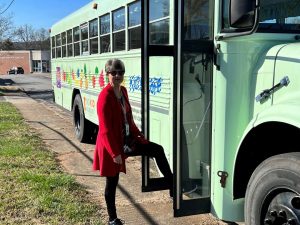 Henry County Schools will continue its summer feeding program this year. Due to a changed regulation by the USDA, the program can provide non-congregate meals instead of having to eat at a designated site.
"Many students can't come to a site every day due to transportation," said Marci Lexa, director of School Nutrition for the division. She added there are several children who are food insecure in the area who can benefit from the program.
Parents will be able to pick up meals at designated schools for the entire week. Additional information will be distributed in early May about how students can get signed up for the program. Parents will need to indicate how many children are in their household so that an adequate number of meals are prepared. If a parent is unable to pick up, it is also important to notify program staff to prevent the preparation of excess food.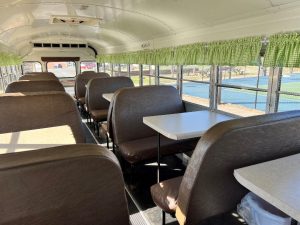 Registration is not required for the use of mobile feeding sites. The meals bus will be available at the Fieldale Community Center Monday-Thursday at 1 p.m. Children ages 1-18 may pick up a meal for free, and parents may purchase a meal for $3. There may be an additional mobile site added at a service organization.
Summer school students will eat on-site breakfast and lunch. On Thursdays, those students will be able to take home meals for Friday, Saturday, and Sunday.
"We are looking for workers and volunteers," Lexa said. Individuals are needed to help prepare and pack the meals for distribution.
More information will be available on the website www.henry.k12.va.us under the "about" section and select the summer meals program. Parents can also text the word FOOD to 304304 to get information about feeding sites.