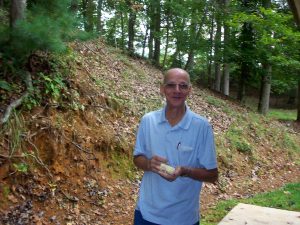 Bobby Wayne Turney, 86, of Ridgeway, Va. passed away Tuesday, August 1, 2023.  He was born in Austinville, Va. June 12, 1937, to William Daniel Turney and Mary Jane Jones Turney.
In addition to his parents, he was preceded in death by his wife, Charlotte Ann Sisk Turney; grandson, Corbin Turney; siblings, Raymond Turney, Mozelle King (Luther), Mary Kathryn Dean (Boyce), Lee Turney (Ailene), Ruby Ward (Bill), Joanne Dennis (Bill), and Billy Turney (Polly).
He is survived by his son, Anthony "Tony" Turney (Karen), Darrell Turney (Lynn), Daniel "Danny" Turney (Lisa) and James Turney (Gina); grandchildren, Ben Turney (Lori), Elizabeth Herod (Adam), Derrick Turney (Georgie), Kayla Turney, Devin Turney, Derek Moore (Leah), Tyler Turney (Nicole), and Cara Motley (Justin); nine great grandchildren and sister, Nancy Frazier (Donald).
Mr. Turney was a member of the Church of God of Prophecy in Eden, N.C.  He was retired from Dupont.  He loved being with his family and extended family.  He enjoyed fishing, watching NASCAR and listening to bluegrass gospel music.
A funeral service was held at 11:00 am on Friday, August 4, 2023, at the Church of God of Prophecy in Eden and was officiated by Pastors Les Herod and Keith Russell.  Interment was at Mt. View Cemetery 711 Church Street, Ridgeway, VA 24148.
In lieu of flowers, memorials may be made to Church of God of Prophecy, 125 Nance Street, Eden, N.C. 27288.
McKee-Stone Funeral Home, Martinsville, Va. is serving the family.
To express condolences online, please visit www.collinsmckeestonemartinsville.com.