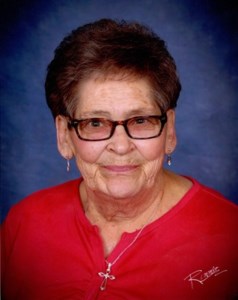 Barbara McGuire Harris, 82, of Axton Va. passed away Friday, September 29, 2023. She was born in Martinsville, Va. on April 27, 1941, to Roy Lee McGuire and Virginia Hairfield McGuire.
In addition to her parents, she was preceded in death by her husband, Lionel Douglas Harris; son, Edward Lee Harris; sisters, Doris Herndon and Nancy Robertson.
She is survived by her son, Wayne Harris (Lori); grandsons, Aaron Harris (Adrienne) and Josh Harris (Dana); granddaughters, Chelsea Rakes (Micah) and Jillie Wilkins; great grandsons, Kaiden Harris, Colin Harris, and Oliver Harris; sister, Vera Haley; brother, James McGuire; brother-in-law, Dudley Herndon; and many beloved nieces, nephews and cousins.
After retiring from Tultex Corporation in 1998, Barbara and her husband owned and operated Harris Restaurant in Axton, Va. She later worked as a cook at Clarence's Steakhouse.
Barbara was a lifelong member of Mt. Vernon Baptist Church and she loved her church family.
A visitation will be held from 1:00 pm to 3:00 pm on Sunday, October 8, 2023, at Mount Vernon Baptist Church. A funeral service will be held at the church at 2:00 pm on Monday, October 9, 2023, and will be officiated by Pastors George Agnew and Robbie Benfield.
Memorials may be made to Mount Vernon Baptist Church, 7174 Mountain Valley Road, Axton, Va. 24054.
McKee-Stone Funeral Home, Martinsville, Va. is serving the family.
To express condolences online, please visit www.collinsmckeestonemartinsville.com.