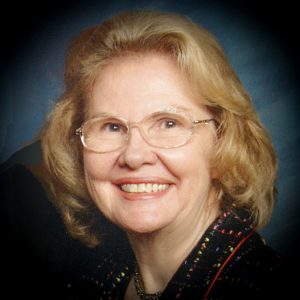 On Saturday, March 25, 2023, Myrtice Wrenn Clark, age 88, passed away peacefully at her home in Indian Land, South Carolina.
Myrtice was born in Danville, Virginia on May 9, 1934, to the late Mary Virginia (Jackson) Wrenn and the late Ralph Hubert Wrenn. Raised in Danville, she graduated from George Washington High School and Stratford College.
In 1954 she married the love of her life, Jerry Clark and moved to Blacksburg where she was employed by Virginia Tech. In 1955 she moved to Martinsville, VA and was employed by the United Way as executive secretary.
In the 1960's and 1970's Myrtice was an event organizer and committee chairman for Lynwood Golf & Country Club, and a chapter president for Beta Sigma Phi service sorority. She volunteered with the Cub Scouts, Piedmont Arts and other local organizations. She was an officer and board member with the Girl Scouts of America for over 25 years; as a national delegate, state leader, local leader and mentor.
She was a member of Wesley Memorial United Methodist Church of Martinsville, VA for over 40 years; with leadership roles in the Wesleyan Service Guild, the Kathleen Carter class, children's education, junior handbell choir and children's choir.
In 1987, Myrtice moved to Matthews, NC where she sang with the Melody Makers Community Choir and attended Matthews United Methodist Church. She served as an officer with the Melody Makers and volunteered with the Mecklenburg County Extension and Community Association. Her passions were family, service to those in need, singing in choir and fostering life-long friendships. She took great joy in planning and directing weddings.
Myrtice is survived by her husband of 68 years, Jerry E. Clark of the home; brother Col. Hubert Earl "Bud" Wrenn (USAF retired) of Dumfries, VA, son Kenton L. Clark (Stephanie C.) of Blacksburg, VA, and daughter Jeri C. Lawrence (Barry W.) of Waxhaw, NC.  She is also survived by six grandchildren; Brian V. Lawrence (Amber H.), Timothy D. Lawrence (Jacque F.), Bethany N. Lawrence, Benjamin T. Clark, Virginia L. Clark (Zachary W. Tolson) and Elizabeth C. Stroud (Caleb Z.); three great-grandchildren and extended family.
A celebration of Myrtice's life will be conducted on Saturday, October 7, 2023, at 1:00 P.M. at Wrenn-Yeatts Westover Chapel with Pastor Stan Wright officiating. Interment will follow at Danville Memorial Gardens. The family will receive friends prior to the service from 12:00 P.M. to 1:00 P.M. at the funeral home.
In lieu of flowers, memorial donations can be made to Wesley UMC of Martinsville VA, Matthews (NC) UMC (Melody Makers), Girl Scouts – Virginia Skyline Council or Hospice & Palliative Care – Charlotte (NC) Region.