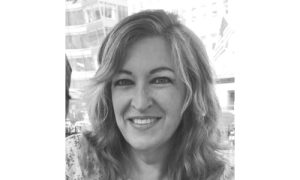 In every family there comes a passing of the baton, when the hosting of the Thanksgiving dinner moves down a generation.
So it was one year too many ago to admit to, other than to say that my sister and I were young ladies back then, and it was my first year in a beautiful, elegant, spacious 1920's house that I had just bought, and just wallpapered the dining room of, and just recovered my chairs to coordinate.
I couldn't wait to host a large family meal there and my mother, whose ideas of proper entertaining always greatly exceeded her energy to pull it off herself, was delighted with the offer.
My sister stayed with me on her college break, and we spent days cooking together.
Of course, before the cooking for a large meal starts, there are the days of cleaning and polishing everything in sight so the house sparkles and gleams.
And cook we did. It was our first time hosting a major meal, and we pulled out all the stops. For days, we minced and we chopped and we julienned. We sauteed and we boiled and we baked. We rolled and we mashed and we crimped.
Every now and then one of us would have to make a trip to the store not only for more ingredients but also for more bowls and pots and pans and utensils because we were at the just-starting-out stage of life. That Thanksgiving dinner alone put me well on my way to having a finely appointed kitchen.
And we washed a never-ending stream of bowls and pots and pans and utensils. 
The refrigerator was jam-packed full, and thank goodness it was cold during those days, because more food was held over in the porch.
Finally, that fine Thursday, delectable aromas filled the house. 
The doorbell rang. Our mother and stepfather walked in, eyes wide in anticipation. 
They surveyed the table laden with a feast, every surface covered except for the clear spot in the center for the entree. Mom clapped her hands in delight and Stepdad grinned from ear to ear and rubbed his belly.
One by one, they looked at the dishes, some easily recognizable, others that required a bit of explanation. The biscuits were sweet potato biscuits using Mama Dip's recipe. The stuffing was no Stove Top thank you, but made entirely from scratch. There were both mashed potatoes and sweet potato casserole topped with brown sugar-pecan crunch.
They exclaimed over each and every dish, nodding approval, giving compliments.
We had green beans and we had asparagus. There was Waldorf salad just like Mom made at every Thanksgiving, and also the cranberry mold that no family holiday table ever had gone without.
There was even pineapple-cheese casserole topped with crushed Ritz crackers toasted in butter.
And desserts? Oh, who could even think about desserts after a meal like that? There would have to be a rest of several hours before the pumpkin pie, apple pie and mincemeat pie could come to the table, but the delicate China dessert plates were ready to take them, and the silver coffee pot, creamer and sugar bowl that had been Mom's wedding gift back in 1964 gleamed from its recent polishing.
Their faces were aglow in happiness as they sat at the table while we went into the kitchen for the final item.
Very carefully, we carried the beautiful huge white tureen and serving platter that I was so proud of and set it on its spot in the middle of the table.
With a flourish, we lifted the lid and proudly proclaimed, "Walnut soup!"
The parents looked at us in shock.
"Walnut soup?!" they asked.
"Walnut soup!" we replied. 
"What about turkey?" they asked.
"We're vegetarians," we reminded them. "We didn't cook a turkey."
They looked at us in utter dismay, eyes wide in horror and mouths agape.
Mom broke the silence: "How are we going to put gravy over the potatoes and stuffing?"
"There's no turkey?" our stepfather asked again, still reeling from the unexpected blow.
No, that wasn't the last Thanksgiving meal we ever hosted. But it was the last time we ever cooked walnut soup for our parents.
From then on, at every Thanksgiving dinner we still cooked a big feast and left the spot open in the middle.
Our parents cooked the turkey at home, bundled it up carefully and very gingerly brought it into the house and set it in the center of the table.
As we'd say grace, we'd thank the Lord for being together as a family, and for the bountiful feast He had provided for us, and then one of them would throw in the final words: "And thank you Lord for the TURKEY."