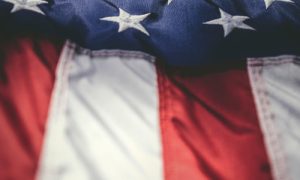 Recently, the Bassett Historical Center collected 105 names, all with Martinsville-Henry County ties, to be included on a Vietnam bench, which will be placed on the grounds of the Center in "Military Square." The bench is an extension of the Vietnam Monument which was dedicated in 2018.
Fran Snead, director of the center, said "It was our hope that the bench would be ready and be able to be dedicated" November 11, this Veterans Day. Unfortunately, that will not be the case. 
The committee that is made up of the center's military advisor, several veterans, and board members and staff members of the center want this bench to reflect the significance of the contributions that each of these men and their families have made to our country and our community, she said. 
At this time, "we have not received a final draft of the bench and therefore, we do not feel that the bench will be ready by our target date," Snead said. At this point, the committee would rather wait longer for the bench to be done correctly as opposed to having mistakes made and disappointing veterans and their families.  
"We will continue to keep everyone posted on the status of the bench and a dedication will be planned at a later date," Snead said. "We appreciate your patience and understanding of a project of this importance and of our wanting it to be done right. Thank you to our veterans and their families for your service."
If you have any questions about this project, please call the Bassett Historical Center (276) 629-9191 and ask for Fran.
The deadline for names to be included on the bench was Wednesday, March 1. Below is a list of the 105 names that met the deadline and to be included:
BUDDY RODGERS ADKINS
WESLEY GRAY ASHLEY
JAMES ROCKER BARROW
JOSHUA WILLIAM BELCHER
BINFORD MICHAEL BELTON
WILLIAM LAWRENCE BLANKENSHIP
ALLEN ASA BOULDIN
JOHN DELPHIA BRAZIEL, JR.
ROBERT WAYNE BREWER
JOHNNIE EUGENE BROGAN
RONALD DAVID BRYANT
HAROLD DAVID BUSH
JAMES WILLIAM CLARK
PAUL MELVIN CLARK
THOMAS BLANTON COBLER
TRUMAN HERSEL COLE
GARY CLAYTON COMBS
JACKIE MACON COOPER
EDWARD PETE CRAIG, JR.
VERNICE WILLIAM CROUSE
THOMAS MATHIS CROWDER
ALBERT KEITH DAVIDSON
BENNY HOWARD DODSON
CLETUS RAY EARLES
PHILLIP SWANSON EARLES
THOMAS LEE EMERSON
CLYDE RAY EVANS
ALBERT ARTHUR KITTREDGE
RONALD EUGENE KODENSKI
GEORGE ATHUS KOGER
CLYDE DOUGLESS LAVINDER
JACK EUGENE LAWSON
JAMES WALKER LIPFORD
DARRYL LEWIS MABE
TEAFORD MARTIN
DONALD TAYLOR MASSEY
THOMAS FRANKLIN MAYES
RONALD GLENWOOD MCNEELY
STANLEY BRUCE MCPHERSON
TONY HARRISON MILES
CECIL THOMAS MYERS
ROGER ALLEN NESTER
JAMES RUSSELL NEWMAN
EDWARD SAMUEL OWENS, JR.
ROBERT LEE PARNELL
RONALD WAYNE PAYNE
RANDOLPH GOLD PRILLAMAN, JR.
ROBERT JOSEPH QUESINBERRY
JERRY KEITH RAINES
LYNWOOD CARROLL RAMSEY
RAYMOND MARSHALL RAMSEY
ROGER PATTERSON RAY
DENNIS EARL REEVES
STEVEN RANDY RIGGS