Join Piedmont Arts for an opening reception in honor of the museum's new exhibits, Friday, Nov. 3, 5:30-7:30 p.m., at the museum.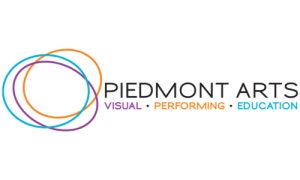 Featuring work by award-winning Roanoke-based artist Annie Waldrop, "Venus Inferred" is an outcome of her decades-long quest to use bookmaking, painting, assemblage, collage and other mediums to explore femininity through themes like spirituality, Buddhism, motherhood and creativity. Waldrop's work represents the culmination of a process she likens to tending a garden or raising a child — a labor of love which has its own organic course to follow, including unpredicted detours and clearly defined destinations.
Also on display will be "Watercolors by Z.L. Feng." Z.L. Feng's watercolor portraits, landscapes and illustrations have been exhibited in juried shows around the world. An artist-signature member of the American Watercolor Society, the National Watercolor Society and the Pastel Society of America, Feng has won more than 200 national and international awards and been recognized at numerous watercolor exhibitions.
Growing up in Shanghai, China, Feng began painting at age seven and never stopped, experimenting with different mediums, including pastel, oil and egg tempera, before choosing his favorite, watercolor. Before coming to the United States in 1986, Feng received his BFA from Shanghai Teacher's University and taught in its art department for four years. He completed his MFA in 1989 at Radford University and went on to teach at the university for over 30 years before retiring in 2023.
The Lynwood Artists Gallery features work by Dianne L. Greene, a portrait artist originally from Grande Prairie, Alberta, Canada. Greene says that painting makes her happy and she has pursued her art as part of her lifelong journey to use her gifts and talents.
The Lynwood Artists Gallery is curated by Lynwood Artists, an organization for practicing artists in the Martinsville-Henry County area. Its members share a desire to stimulate understanding and enjoyment of fine art and the artistic process, while providing area artists with opportunities to exhibit and further develop their talents.
Exhibits are sponsored by Olivia and Pres Garrett, Charlie Knighton, Blanche and Tom Mahoney, Kim and Jason Spratley, Kerry Y. Tillery and Lynwood Artists.
The opening reception is free and open to the public. Complimentary wine and light refreshments will be served. RSVP required by Oct. 30 and can be made by calling the museum or online at PiedmontArts.org.