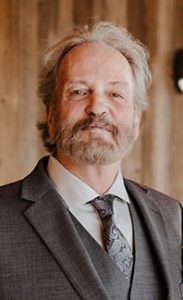 It is with heavy hearts that we announce the passing of Terry Wright, a beloved father, brother, son, and friend, who departed from this world on September 29, 2023, at the age of 62. Terry's journey began on October 10, 1960, in Martinsville, Virginia, born to Charlie Cecil Wright. Sr. and Ruby Geraldean Wright, and he filled his life with an indomitable spirit and a zest for adventure.
Terry valued hard work, honesty, and the value of a man's word. He was a man of many passions, but none ignited his soul quite like riding his motorcycle. From the roar of the engine to the wind in his hair, the open road was where he found his truest freedom. Whether he was cruising along winding highways or exploring remote roads, Terry's love for the open road was a reflection of his adventurous spirit.
Terry was preceded in death by his father; brother, Michael Wright; and sister, Renae Wright.
Terry leaves behind his children, Amber Drawbaugh and Ashley Wright; granddaughter Eleanor Drawbaugh; mother, Geraldean Wright; brother, Charlie Wright; and sister, Debra Wright, as well as a wide circle of friends and extended family who will forever carry his memory in their hearts. His passing leaves a void that can never be filled, but his spirit lives on in the memories we shared and the love he bestowed upon us all.
A visitation was held on Monday, October 2, 2023, at McKee-Stone Funeral Home.  A private interment was held at the Wright Family Cemetery on October 3, 2023.
In lieu of flowers, memorials may be made to Saint Jude Children's Research Hospital, P.O. Box 1000, Dept. 142, Memphis Tenn. 38105.
Rest in peace, Terry, as you ride on to new horizons in the heavens above. You will be deeply missed and fondly remembered by all who had the privilege of knowing you.
McKee-Stone Funeral Home, Martinsville, Va. is serving the family.