Martinsville has hired Site Collaborative to improve local parks. The company is headquartered in Raleigh, North Carolina, and has an office in Danville.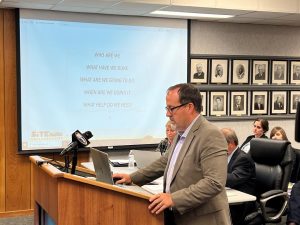 Company representative Graham Smith attended a Martinsville City Council meeting to provide more information about the company, its projects, and its goals. The company currently has six projects underway in Danville and has been doing work there since 2010. It is working with River District Consulting, a Chatham-based company that will be facilitating community meetings to gain citizen input. Smith noted his company is responsible for having built the largest playground in Raleigh and is currently focused on 17 neighborhood parks in the Danville area. 
The company plans to do a survey and assessment locally which would involve the collection of GIS maps and assessing each park site physically. Once the data is collected and the parks are assessed, six community meetings will be conducted to get residents involved. An online meeting will also be conducted after the community meetings to accommodate those who may not be able to attend the in-person meetings.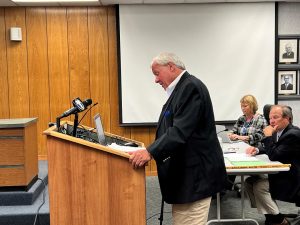 *Drew Rothrock, of Martinsville, is concerned about budget constraints and the council's decision to stop reversion efforts. 
"Consultants all concurred that city expenses would increase more than city revenue," said Rothrock. He recalled the council's decision to vote in favor of reversion in 2019 and consolidating the school system. He then recalled how council members then campaigned against reversion efforts. 
"Ruth Easley said that Martinsville had a surplus of revenue and did not need to go through the reversion process," Rothrock said, noting the tax and utility rate increases in spite of what was previously said. He called the current issues a "budget crisis.
"City residents can look forward to higher rates and decrease in services for years to come," he said.
*Ural Harris quoted his favorite cartoon character Foghorn Leghorn, "This just don't add up," he said, underscoring his concerns about the budget and the reversion. Harris has indicated his distaste for the proposed budget at the two previous city council meetings as well.
In other matters:
Martinsville City Manager Leon Towarnicki provided information about a Druid Hills neighborhood meeting on June 1, and an overview of a tour at a council meeting Tuesday.
The tour began from the rear of the City Municipal Building and continued through Cherry Street, Jordan Street, Boden Street, Bob Gregory Street, Brookdale Street, and continued into Druid Hills and Mulberry neighborhoods. The meeting was conducted after the neighborhood tour at Forest Hills Presbyterian Church. Traffic, kudzu, and loud cars were among the concerns presented.
*The council conducted a public hearing to receive names of citizens interested in appointments for two 3-year terms on the city school board. Anthony Jones is a current school board member expressed his interest to be considered for another term via proxy. City residents Stephanie Morris Mills, Nekia Blackwell, and Emily Parker expressed interest in the vacancies. Two additional candidates sent in requests for consideration electronically. Those individuals are Cody Williams and Heather Blankenbaker. Candidates will be interviewed on Monday, June 26 prior to the council's next meeting.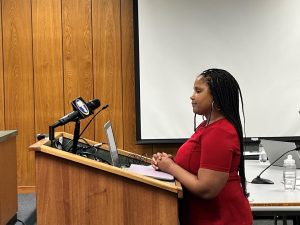 *Former Vice-Mayor Jennifer Bowles bought a concern of a downed tree in the 1600 block of Roundabout Road and the potential for it to cause an accident. Bowles also stated the council made a motion to remove her from the West Piedmont Planning District without justifiable cause. Bowles sent an email on May 25th addressing her potential removal.
"Vice-Mayor (Aaron) Rawls' motion on April 11th gave no reason whatsoever for my removal, which was clearly without cause," Bowles said, and referenced the Code of Virginia, noting personal dislike and political disagreement are not valid reasons for removal. Bowles requested that the council provide a valid and provable reason and in compliance with Virginia law. Bowles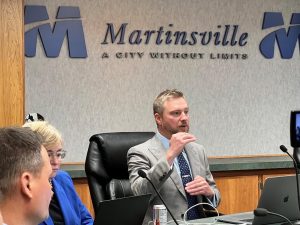 said she will continue to attend and participate in West Piedmont Planning District meetings as a duly appointed member. She also alleged that Rawls gave her a cutthroat gesture while she was speaking with a commissioner, and requested a written response from the council.
"It's not personal, I don't operate like that," Rawls said. 
*The council approved a resolution to apply to the Virginia Department of Housing and Community Development's Industrial Revitalization Fund. The funds will be used for the One Ellsworth project at the previous BB & T location.