In the waning days before a June 20 primary that pits Dels. Wren Williams and Marie March against each other in the Republican Primary for the 47th House District seat, a video raises questions related to Williams' work as an attorney at his Stuart law firm Schneider & Williams, P.C.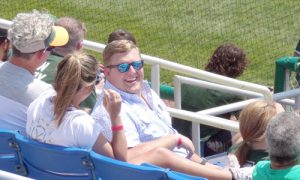 The video shared on social media, includes disturbing images of an infant in the hospital after alleged abuse, and the adoptive mother describing some of the abuse, the later court cases, and allegations that Williams, the current incumbent delegate in the 9th House District, represented a convicted child abuser in a Carroll County court case.
In some of the comments on the post, March, the current incumbent delegate in the 7th House District, makes similar allegations in the comments, including a photo of an unpublished appellate opinion from the Virginia Court of Appeals.
That photo, posted by March, included the comment: "more lies by the wren (sic) campaign. He represented the abusers."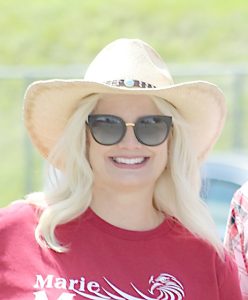 However, "when you appeal a matter, you have to appeal the whole matter," Williams said. "In that hearing, I did not represent the mom."
Chris Roop, of Spencer, represented the mother, according to court documents.
Williams explained that the court had terminated the rights of both of the child's parents. In Virginia, grandparents' rights are tied to parental rights. 
"If there are no more parental rights, that cuts off the grandparents' rights," he said. "I represented the grandmother," who sought visitation of the child and was not involved in the case otherwise, Williams said, adding the case was a civil matter, and held after the criminal convictions in the abuse case.
Additionally, the order published online was not written by Williams, he said, but rather by the court.
If he wins the primary and the November election, Williams, 34, said his job is to represent the people of the district and their interests.
"I think that a lot of the concerns are inflation, the economy, jobs, the amount of taxes that they have to pay – all of the things that really start to infringe on their ability to live and work in the area," he said.
This also includes things like gun rights, children in schools and what they learn, real estate taxes, and food costs.
"I think all of these things really start to play together in our district to cause people to have real concerns," he said, adding he will support legislation for effective change.
"You just can't throw money at stuff and think that it's going to get better. We've seen that, we've tried that, and we've seen that doesn't work," he said.
He favors smaller government, fewer taxes, and letting people use their own resources to improve their lives and the lives of others.
"I'm not interested in different programs or anything like that in regard to some of these kitchen table issues," Williams said. "I want the free market to do what it does best, and I want the government to keep its hands off of our children, our guns, and our morals."
Williams said he learns about the issues facing the district by living in the district and listening to his constituents. It's troublesome when he hears about people having issues, especially when it comes to government agencies, but not reaching out to him or his office.
"Because a lot of times if folks will reach out, we're able to help them with things," he said.
Williams said he supports more transparency and more open government. He proposed a bill this year with regard to the parole board that brought a lot of sunlight to that process.
"That's an example of just listening to your people and trying to come up with creative solutions to help meet their needs," he said.
Williams believes the 47th district excels because of its people.
"The people are awesome. We have incredible people and the community that we live in is beautiful. I've seen people go above and beyond for others, even just strangers," he said.
He notes the district's loss of youth due to a lack of jobs and skills is its biggest struggle.
"For instance, we are lacking jobs for our young folks and we're also lacking what I would call reliable internet for some people to be able to work from home," he said. "They're sort of stuck in between finding a job in the area, commuting, or having to relocate."
Williams is trying to stem the flow of younger people leaving the region and attract jobs and industry to the area.
He encouraged voters to support the candidate that best represents them, and added that when it comes to conservative values and principles, he "is a proven conservative leader that grew up in the area, that understands the needs of its people, and who really shares the love and passion for this community and the southside and southwest Virginia area."
Since being elected, Williams has passed several bills in the General Assembly including a bill that makes churches and other houses of worship essential.
A graduate of Patrick County High School (PCHS), Williams has a Bachelor of Arts in English from Hampton-Sydney College and received his JD and MBA from Samford University Cumberland School of Law. 
Williams has been married to his wife, Britt Schneider Williams, since 2015, and the couple have one son, Thomas Rhett Williams born on the first day of the General Assembly session in January. 
In his free time Williams enjoys going home and playing with his son.
March declined multiple requests to speak with a reporter for a profile.