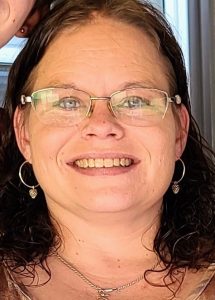 Shannon Michelle Horton, 40, of Bassett, VA passed away Monday, July 24, 2023, at her residence. Born in Roanoke, VA, Shannon was the daughter of Roger Horton, Jr. of Martinsville and the late Elizabeth Carol Gilbert.
Shannon was a CNA with home health care services.
In addition to her father, Shannon is survived by a son, Matthew Hines of Ridgeway; step-father, Terry Gilbert of Martinsville; mother, Rhonda Horton Masters and husband, Jeff Masters of Martinsville; step-brothers, Brooks Corcoran and Josh Martin; lifelong friend, Jonathan Hines of Ridgeway; paternal grandparents, Roger, Sr. and Shirley Horton of Martinsville; maternal grandparents, the late Bill and Edith Boggs; paternal grandparents, Ruth Masters and the late Jim Masters of Bassett. Also surviving are a host of extended family and friends.
The family will receive friends from 5 to 7 p.m. on Wednesday, July 26, 2023, at Norris Funeral Services, Martinsville Chapel.
Online condolences may be made at www.norrisfuneral.com.