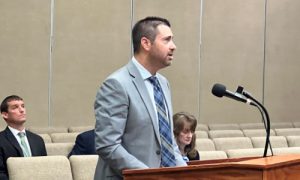 The Henry County School Board recently held a meeting to close out the current fiscal year. The new FY24 budget has less state funding than the previous year's budget.
Dr. David Scott, Assistant Superintendent for Operations and Administrative Services, presented an item for reconciliation from the budget that was passed in March and the skinny budget that was passed by the General Assembly in June.
"What we're looking at is a reconciliation of a reduction of $1,666,062 that will come out of the state revenue. We have adjusted our expenditure categories accordingly," Scott said. "We have our general budget for FY24 coming in at $101,018,350 which includes $19,348,187 of local funding."
Teddy Martin, the chairman, indicated that a "more robust budget" might pass and that the matter would be revisited at a later date. The decrease in funding was announced after the board approved an increase in salary for employees.
"With this adjustment are we still maintaining that 7% that we agreed upon previously," asked Vice-Chairman Ben Gravely.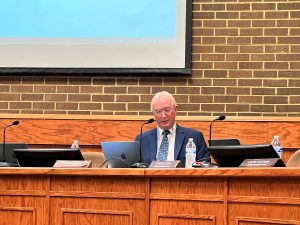 "We've always prioritized the safety of our schools and employee compensation, and we've secured for those in this budget," Scott said in response.
Also, during the meeting, board member Champ Hardie recognized Dr. Sandy Strayer on her retirement. "I know over the last several weeks many people have congratulated Dr. Sandy Strayer," Hardie said. "Let me say first through your determination and willpower, you have made the climb step-to-step from teacher until you have reached the highest position in Henry County Public Schools as division superintendent."
Hardie called Strayer the best superintendent in the Commonwealth of Virginia.
The meeting marked Strayer's last as superintendent.