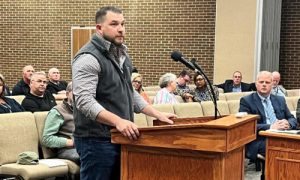 A majority of those who spoke at a public hearing Monday favored a proposed agreement between Henry County and Axton Solar to construct a 435-acre solar farm, with only three telling the Henry County Board of Supervisors they oppose the project.
Tammy Witt said she lives on Climax Road, in the middle of a large solar project.
"We feel solar and alternative energy can be a good and positive solution if done properly," Witt said. "We are surrounded on all four sides with nothing but solar panels. Solar panels are everywhere and it's like living in a fishbowl," she said. 
Witt said the solar project near her home is not complete after four years. She described several issues, such as constant construction 5 to 7 days a week, dust and dirt, excessive traffic, and noise. She also attributed lower property values to the construction of the solar farm.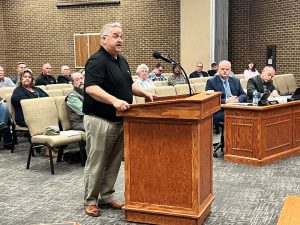 "Please get all the true facts before making a decision on this matter," she urged.
Chris Robertson, who lives in the Iriswood District, considers the solar farm to be a huge blessing to him and his family.
"I'm happy for each and every one of my neighbors who is prospering in this because it's so wonderful," he said. Robertson says he is thankful for the project and the revenue that it will bring to the county. "Today I'm here to speak in favor" of the project, Robertson said.
Mary Thompson, who lives on Mountain Valley Road, said she is not pleased at the prospect.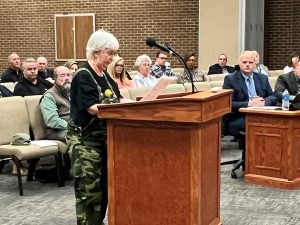 "Things will disappear and become under solar panels," she said of her neighborhood. Thompson pointed out issues she had with the solar siting agreement. 
"I don't feel like the solar siting agreement is fully protective of our residents," Thompson said, and added there were no maps and certain details haven't been clearly explained.
Mary Ann Davis, of the Iriswood District, has a farm that will be a part of the solar project.
"This has been a Godsend," Davis said. She expressed a need for alternative forms of energy due to coal depletion. 
"Please approve the site agreement, I think it's a great thing," Davis said. 
Trey Lopez of Vespar Energy, who is developing the project, explained that the funds that will be paid to the county can be used for a variety of purposes. 
Much of the funds from the project will be delivered to the county before the solar project becomes operational, Lopez said.
"The estimated tax revenue is estimated to be nearly 19 million," Lopez said. "That's new revenue that Henry County taxpayers can count on for the next 35 to 40 years."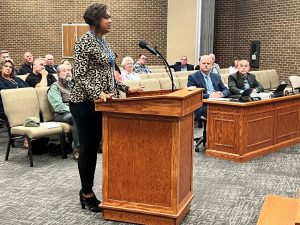 Heather Carter, of Axton, offered her support for the project. 
Carter said she heard many horror stories circulating about the project and initially opposed the project.
However, she worked with Vespar Energy and with Lopez's team to get more information and glean valuable information.
"I've seen a map, I've been out there and walked through with them exactly where it's going to be," Carter said. She credits Lopez and his team for taking all of the residents' concerns into consideration. "They tried to work with us every way they could. That said a lot to me. They weren't just here for a dollar," Carter said, adding that solar is the future.
Board member Garrett Dillard said the project is an economic opportunity for Henry County. 
"It's about the money. That's why we recruit industries," Dillard said. "We have to not make that a negative but look at the positive side of that."
Dillard said he felt that it was his job to support the residents in decision-making with the solar farm. He hopes that his colleagues will join him when it's time to vote on the matter.