Work on the nearly $3 million renovation project at Hooker Field is nearing completion. Once finished, the fan experience will be noticeably improved.
Martinsville City Manager Leon Towarnicki said feedback from fans was the impetus for the improvements.
"The concession facilities and amenities, restrooms, things like that were really outdated," said Towarnicki. "A lot of the complaints that we've heard about the facilities, particularly when you have large crowds there, it's just a lack of restroom facilities. 
"We really knew we had to do that and expand the concession space and the restrooms and that was what kind of drove the project," he said.
The new restrooms "are going to be much larger and nicer. All the restroom fixtures, the sinks and everything will be touchless fixtures in there, so that'll certainly be very nice," said Towarnicki. 
The new concessions stand will include plenty of space for grills and fryers, allowing for a wider selection of food and drinks for fans.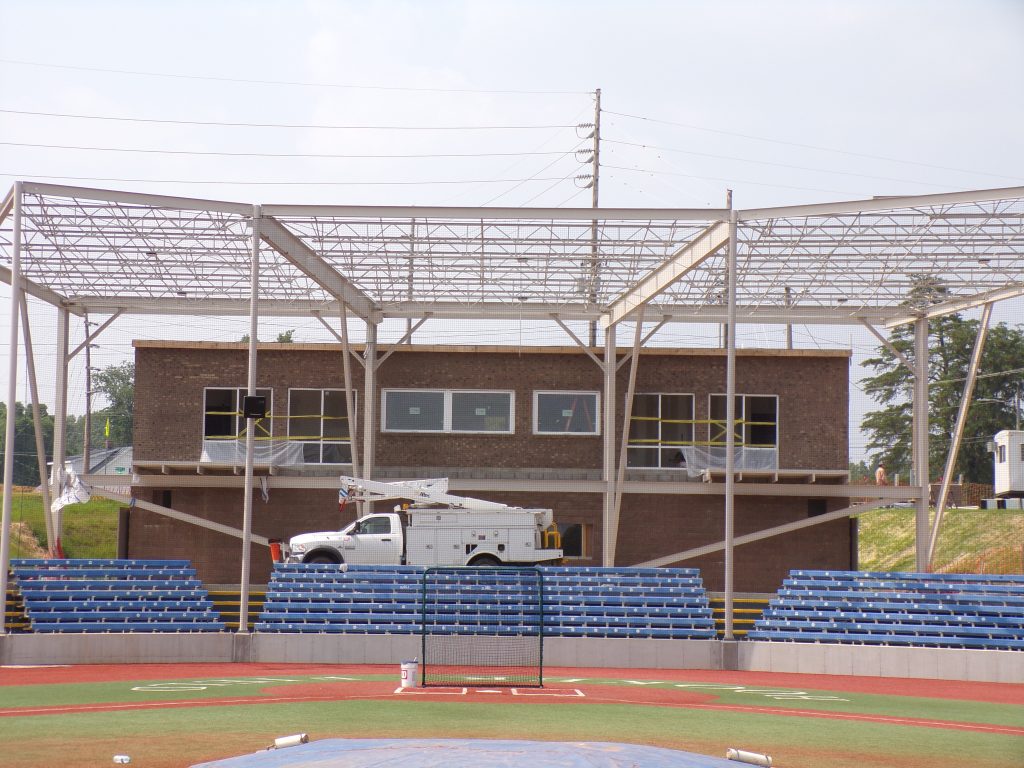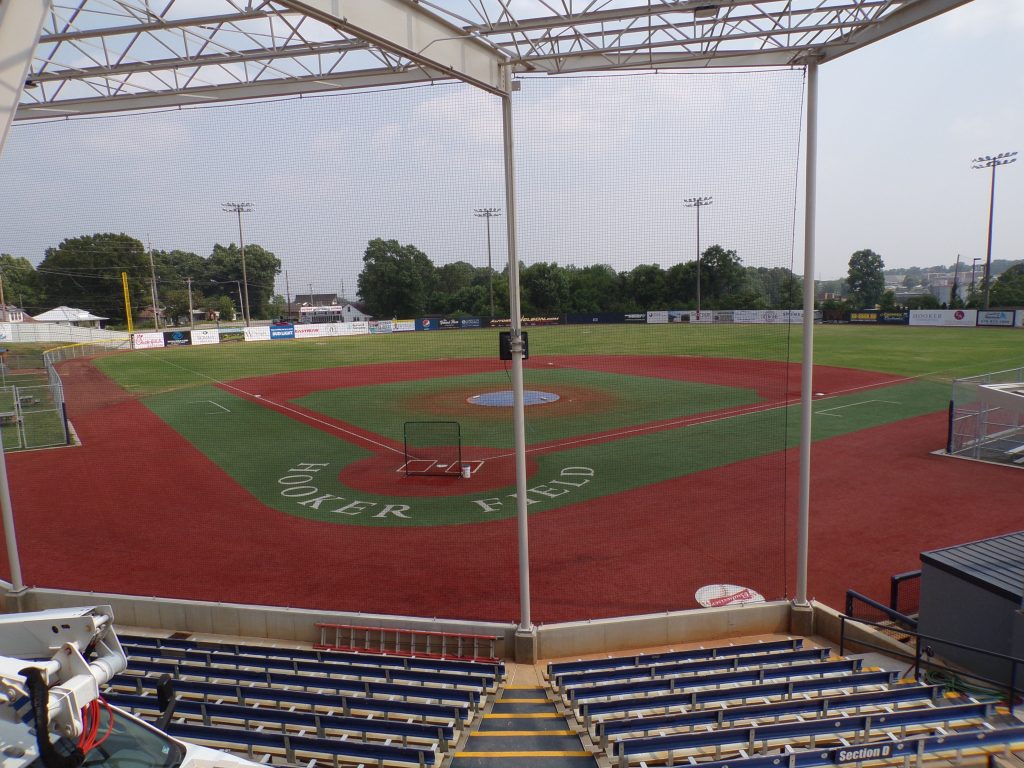 Office space, a press box, a broadcasting booth, and two suites will be on the second floor. Both suites are available for rent and are suitable for groups of 12-15 people. Each will have its own restroom, an outdoor balcony, and amazing views of the field.
For the fans in the stands, the newly covered seating will offer a more comfortable experience, sheltered from the sun and rain. The covered seating also will have potential benefits beyond the fans' comfort, and even baseball.
"We've always been told by the Coastal Plain League at whatever point the city gets covered seating in our facility, that we could potentially be in line to host the All-Star event or games. That would be a big event for the community," said Towarnicki. 
"You can also consider having other activities out there other than just baseball games. With covered seating you might possibly have some type of music activity that can take advantage of covered seating," he said.
Martinsville Mustangs General Manager Connor Akeman said he feels Hooker Field will be among the best in the Coastal Plain League and will rival many Single-A stadiums when the renovation project is completed.
Towarnicki agrees.
"It's going to be a big improvement for the community," said Towarnicki. "We think it's going to bolster the attendance at the games, which is going to be good for the city for the community."