A mother-daughter duo who are Democratic candidates to represent this corner of southwest Virginia, introduced themselves to a small gathering of Patrick County voters last week. Win or lose, they may already be making history.
Patty Quesenberry will face GOP state delegate incumbent Wren Williams while her daughter, Deborah "Renie" Gates, will challenge GOP state senate incumbent Bill Stanley in November.
They've looked it up; the two women have found no other mother-daughter candidacies in U.S. History, at the state or federal levels.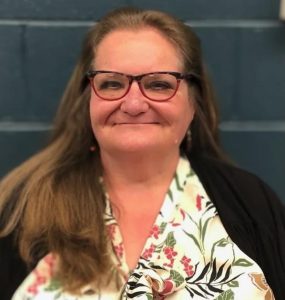 But it is their deep understanding of the challenges faced by the region's residents that is the real issue. Both live in Floyd County. Their experiences have given them insight into working class and rural life throughout southwest Virginia.
As a single mother, Quesenberry "sent myself to college." In 1997, the same year her daughter graduated from Floyd County High School, she graduated from Radford University with a BGS (Bachelor of General Studies) degree. She had long been a community volunteer, active in the local elementary school PTA, 4-H, and the Floyd County Rescue Squad. With her degree in hand, Quesenberry dived into professional human services. 
Over nearly three decades, she has been a coordinator of homeless intervention programs; a certified housing counselor; served on the boards of the Community Housing Partners Corporation and the Virginia Association of Housing Counselors; been a foster care worker in the Department of Social Services and a mental health counselor including intensive home-based service.
"I've seen first-hand how so many people struggle to get food, pay their overdue electric bills, and face the fear of eviction, or the fear of losing their homes," said Quesenberry. "I've seen how important the need is in Southwest Virginia not just to have affordable housing, but safe housing. I've seen how many families in our region have been torn apart because of the substance abuse disorder crises and the unavailability of adequate resources for support and assistance. I understand first-hand how difficult it is in Southwest Virginia to find good therapists, the ability to receive and afford medications, find counselors without a long waiting list, etc.
"It only takes one crisis in a family's life to push them over the edge when they are living paycheck to paycheck," she said.
As her mother built expertise in families and individuals in crisis, Gates attended New River Community College and then Radford University, where she ultimately was awarded a master's degree in speech therapy. She too has pursued a career in hands-on community service, albeit a slightly different path. Nevertheless, she says, "I, too, have seen the lack of resources for people in our region to receive the same quality of care in the more populated areas of Virginia."
Speech therapy has surprisingly wide applications. "I have been employed as a speech therapist at public schools, at a local hospital, as an inpatient and outpatient clinician with home health, and at a skilled nursing home, long-term care, and memory facilities," recounts Gates. "My favorite population to serve were the older citizens and I still have a soft spot for that particular group of people."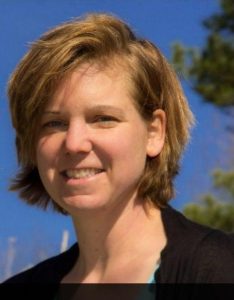 Currently, Gates owns and operates a small farm where she focuses on home-schooling her two children (the reason is another, illuminating, discussion), gardening, and all aspects of farming. "I am very interested in promoting agro-tourism in our region of Southwest Virginia. I want to promote a better understanding to visitors from more urban areas of what the day-to-day life of being a farmer is like, and the hard work that goes into it."
Her vision of what's needed in southwest Virginia goes much further than garden and pasture. "We need better roads and infrastructure – that includes broadband. We need better access to health care.
"We need to have more regulations to stop utility companies from exorbitant increases," she said. To prove their seriousness about facing that need, Gates and her mother have refused to accept donations from AEP or Dominion Power, even though it's available.
"Rural folks need working-class rural representation. We need to have more legislation and funds that will benefit the people in our region," Gates concluded. "Far too often our voices are not heard and people in power ignore us and our needs."
"These two women are truly candidates of the people — not well-to-do lawyers who do not have a clue
about what an everyday working person, a retiree, a pregnant woman, a child or adult who might be a little different from the white male stereotype, or someone with a disability might face day to day," said John Reynolds, chairman of Patrick County's Democratic Committee.
Quesenberry and Gates plan to return to Stuart on July 27, at the picnic shelter in DeHart Park just above the swimming pool, from 5:30 to 7:30 p.m. It will be a picnic-style event with individuals bringing food and beverages (non-alcoholic). It would also be a good time to ask Gates why her children are home-schooled and to explore their positions on gun ownership, women's rights, and campaign finance reform.
Under recent redistricting, House District 47, where Quesenberry will challenge Williams, now includes all of Patrick, Floyd, and Carroll counties plus parts of Henry County. Senate District 7, where Gates will face off against Stanley, covers all or portions of Carroll, Floyd, Franklin, Grayson, Henry, and Patrick counties.