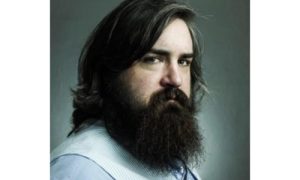 In what's about to be a very on-the-nose story about inflation, I had to buy some tires last week.
I try to put decent all-season tires on my Toyota SUV. Nothing fancy, and nothing with a prominent name brand, but decent middle-of-the-pack tires that can get me up my dirt road when it's washed out or covered in snow.
The last time I put new tires on my vehicle was in 2020; the brand I settled on came to $800 for four new tires. That seemed fairly reasonable to me, and they served me well, so when I went to the tire shop last week, I told them I wanted to order four new tires of the exact same brand and model.
The total came to $1,100.
I looked it up, and that increase wasn't the tire shop gouging me on parts; the price they quoted me was exactly what I would have paid myself if I'd bought the tires from the cheapest online source I could find. The tire shop's profit margin has to be tiny.
I did a little research and found a fascinating website that tells you, on average, how much prices in various categories have increased over time versus how much they SHOULD have increased given the average yearly inflation rate. For example, based on the average rate of inflation, the price of food and beverages should have risen 6.23% between 2020 and 2023. Instead, it's gone up 19.89%, which should be no surprise to anyone who's visited the grocery store lately.
The cost of housing should have risen 5.45% in that same timeframe; instead, it's gone up 17.24%. Medical care costs have risen 5.66% when they should have risen 1.85%. And most jarringly, given the average rate of inflation, transportation costs should have risen 9.87%; instead, they have risen a whopping 32.63%.
That transportation figure is right in line with the cost of my new tires, which rose in price by 37.5% in just a few short years. Anyone who's considered buying a new car just lately has seen how absurd the prices have become. When Toyota revealed their redesigned Land Cruiser that's coming in 2024, I fell in love, but I had to laugh when Car and Driver referred to it as "affordable." Maybe compared to previous models, but it's a sad state of affairs when a $55,000 vehicle is considered "affordable," and that's probably going to be the base price for the entry-level model that no dealerships will actually have on the lot.
Admittedly, there are some legitimate reasons that prices of goods rose during the pandemic. Many industries are still experiencing supply chain issues, and a lot of companies have had to raise their wages to attract and maintain good talent.
However, by all accounts, a lot of these inflated prices were supposed to subside once the worst of the pandemic had ended. And why didn't they?
Because people kept buying stuff.
If companies were making record profits during the pandemic, why would they want to stop? What would their investors say? In a capitalist society, the single worst sin you can commit is to allow a number on a spreadsheet to shrink between quarters.
Consumers, meanwhile, are over a barrel. I didn't decide to buy four new tires as a nice little treat for myself; I did it because my old ones are nearly shot and I have a strong desire to drive to work and participate in society.
The other day I noticed a big crack in the screen of my phone that I've been refusing to upgrade for the last five years. Once it gets bad enough, I'll end up buying a new phone — not because I'm excited to have the newest technology, but because every facet of our modern lives revolves around the use of a smartphone. I have no choice.
The prices of luxury goods are going up as well, but that's what luxury goods tend to do. The problem is with rising prices of goods that we all need to exist in the world, the things that nobody budgets for because you never know when you'll need them. Things like tires, cell phones, new roofs, the pipes under your house, or a heat pump.
When these things fail — and they do more often than they used to due to planned obsolescence — you can't just decide that you're not going to drive anymore, or use water, or heat your home in the winter.
I'm fortunate that my tires going up in price is merely an inconvenience, not an emergency. However, that certainly isn't the case for everybody. Corporate greedflation is forcing many people to buy necessary items by putting them on credit cards or taking out loans. Companies are crowing to investors and board members that profits are up while failing to mention that they're holding the customers at gunpoint.
I'm no economist, and I have no idea what it's going to look like when the bills finally come due and the whole system comes crashing down. All I know is that perpetual motion machines violate the laws of thermodynamics and the profits can't keep rising forever.