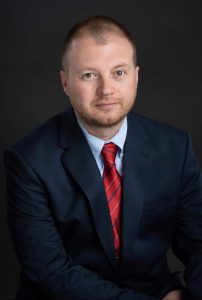 Travis Pruitt is seeking the Ridgeway District seat on the Henry County Board of Supervisors in November, a decision that he made after incumbent Ryan Zehr opted to not seek reelection.
"I felt I was very capable for the job," Pruitt said. "I've been wanting to do it for a while and finally bit the bullet. We're going to do it."
Pruitt said his top priority is public safety and "making sure that our law enforcement as a whole is supported."
That will then trickle down to "our fire and EMS (Emergency Medical Services) agencies, including our volunteers," Pruitt said.
He is also concerned with the local youth and schools and economic development.
Pruitt said he does not have short-term goals to tick off his list, but rather "I think there's a lot of things I want to accomplish, but I want to get it and start things slow and then work over it over the four years," he said.
A lifelong Ridgeway resident, Pruitt currently works for Southern Software Inc., which does public safety software.
He is a captain and EMT of the Ridgeway Rescue Squad, and currently unopposed in his bid.