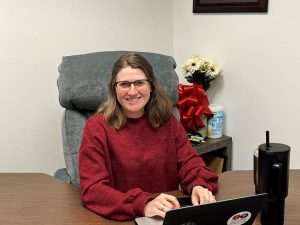 Registered Dietician, Samantha Turner, has opened Oakstone Health and Nutrition in the West Piedmont Business Development Center, located at 22 East Church Street in uptown Martinsville. Oakstone Health and Nutrition is a dietician private practice that specializes in medical nutrition therapy, also known as nutrition counseling. 
"It's really just meeting with people one-on-one to figure out their individualized nutrition needs," Turner said. "It's not a blanket, one-size fits all approach."
Turner's goal is to help people improve their nutrition habits without giving up foods they love. 
"In this area, we are kind of used to that southern cooking, fried foods, and things like that. All foods can fit in a healthy nutrition plan," she said. It's important to find a balance between foods an individual loves and foods they should be eating for health.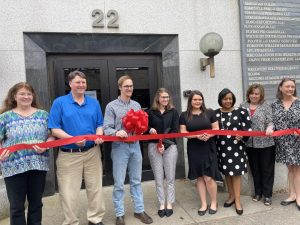 With a passion for nutrition, Turner didn't learn a lot about nutrition and its importance growing up. However, she wants to share her passion and nutrition education with local residents. She hopes to educate the local community on what healthy eating actually looks like without fad diets and social media myths. 
"I want to be the nutrition expert for people to answer those questions and make them feel comfortable with improving their nutrition habits," said Turner. 
The local area has dieticians in facilities such as a dialysis center, Sovah Health, and health department, but "they are pretty packed at their establishments," Turner said. "This practice was to be able to help them reduce the burden, fill the gaps, and get people in.
"Oakstone Health and Nutrition assists individuals with chronic conditions such as diabetes, heart disease, chronic kidney disease, eating disorders, as well as individuals who need assistance with weight management," she said. 
Anyone interested in nutrition counseling, may speak with their doctor who can refer them for services. Some insurances require a referral. 
"As a dietician, I am not allowed to diagnose anyone with a medical condition," Turner said. 
Some insurances do not require a referral. Individuals should contact their insurance provider to see if a referral is required. There is additional information on the insurance and referral program on the website www.oakstonehealthandnutrition.com. Turner sees clients by appointment only on Tuesdays and Wednesdays of each week. Potential clients can also call (276) 358-2448 for more information.