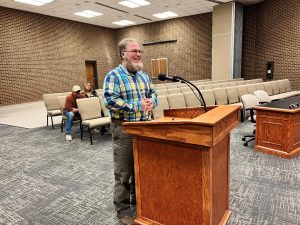 The Henry County Planning Commission recently conducted public hearings on rezoning requests submitted by two county residents. 
William W. Hitt of Colorado plans to acquire property located on the south side of Ward Road, between the addresses of 178 and 400 Ward Road, in the Iriswood District of Henry County. Hitt submitted a request to rezone 8.1 acres of the property from Suburban Residential District S-R to Agricultural District A-1. He plans to build a home on the property as well as a steel building to house animals, specifically horses and sheep. Hitt's son, Justin Hitt, spoke on his behalf at the hearing.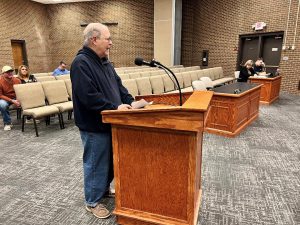 "They are not intending to have a commercial farm, it's more of a homestead, a retirement property," Justin Hitt said. The proposed home on the property is expected to be around 1,000-square-feet, with a larger structure being built to house the animals and necessary equipment. Residential zoning prevents homeowners from building any accessory buildings that are larger than 50 percent of the total square feet of the home on the property. 
Other residents on Ward Road are concerned about the gas line on the property. Neighboring resident Kenneth Hewitt discussed his concern.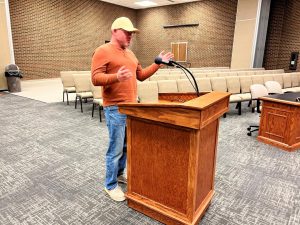 "There is a risk that could be caused by future development on this property," Hewitt said. He was also concerned that rezoning properties could cause other rezoning requests which, in turn, could affect living conditions in the area. 
Other neighbors expressed concerns about animal smells, although there are already horses and other livestock in the area. Despite concerns, the commission agreed to allow the issue to be reviewed by the Henry County Board of Supervisors at its March 28 meeting.
Everything Outdoors, LLC, owned by Travis Crouch also submitted two requests for rezoning. Crouch's first request is to rezone 1 acre or property from Agricultural District A-1 to Commercial District B-1 for the purpose of constructing a billboard on the property. The property is located in the southwest corner of the intersection of Virginia Avenue and Camilla Drive in the Reed Creek District. 
Crouch's second request is to rezone 5 acres of property from Suburban Residential District S-R to Agricultural District A-1, with plans to build a large storage shelter. The property is located in the northeast corner of the intersection of Camilla Drive and Thornwood Drive in the Reed Creek District. Both requests were approved by the commission and sent to the county for further review and action.