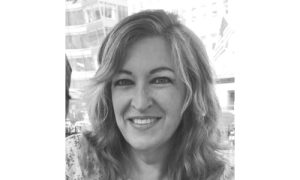 It is undeniable: Richard Petty has star power. 
He was on stage for Legendary Conversations, the program put on Oct. 25 by New College Institute and the Wendell Scott Foundation, at NCI. Two-hundred fifty filled the banquet room where he was, and more people watched the event on big screens in other parts of the building. 
It was hard to take the eyes off Richard Petty, and I put my mind on figuring out why. 
He's long and lean and cuts quite a figure, and was dressed in all black – pants, shirt, vest – clothes that were standard in style, nothing outlandish, but they were of high quality. Each pant leg had a slit at the bottom, presumably to make room for his cowboy boots. He had on his signature dark hat with feather crest and medallion and sunglasses. He looked ageless. You'd never think he was 86 (I had to look it up). 
But there was more than just looking good. 
I looked harder. 
He sat and stood with erect carriage, and always looked attentive – and always smiled. 
When someone talked – Frank Scott and Warrick Scott of the foundation, and Martinsville Speedway President Clay Campbell or someone from the audience asking a question– he looked at and listened to that person alertly. 
And he smiled. 
He smiled the whole time. 
That smile beamed at whoever was speaking at the moment, and it beamed at the audience.  
That smile drew you in, made you feel good, and let you know that the other person who was talking at the moment was important. 
That smile told you the speaker mattered, the audience mattered, you mattered. 
The power of the smile really hit me. 
I looked around the room at everyone else. For the most part, people's faces were plain and distant, except when they laughed at something said.  
Make no mistake: The people were hanging on to every word Petty and Frank Scott said. It's just that the emotion didn't translate to their faces except for when they laughed. 
That's just the way it goes. I've seen it in myself when I see candid pictures taken of me. They can be taken during events, parties or happenings where I feel particularly joyful and cheerful, but in photographs my face is dull and distant. I look like I'm staring into space when I remember that I was actually feeling good. 
When I take pictures, my rule of thumb is to take at least 30 shots for everyone one good picture I hope to get out of it. In most of those 30 shots, the faces look dull or awkward; it takes that many just to get one or two that flatter the person and show him as looking alert and interested. 
So right then and there, as Richard Petty's lesson on the power of smile sunk in on me, I decided that from now on I will be a smiler. I put a cheerful, welcoming smile on my face and intended to keep it there. 
Just a couple of minutes in, my face felt stiff and my cheeks were getting tired. I had to fight to keep the smile going.  
Richard Petty was still smiling. 
Another minute and I thought, the heck with that, I'll take a break and let my face rest. 
Several times throughout the event, I put that smile back on, and it would last a short time before I'd either stop with relief, or realize that I had stopped smiling without noticing. 
Yet Richard Petty kept smiling. 
Seeing him close up provided one of the best lessons I've ever had. Ever since that night, I've been making a point of smiling a lot more often.  
To the world, he is the King of Racing. 
To me, Richard Petty is the King of Smiles.