Piedmont Arts' Board of Directors saw new appointments and promotions within the board on July 1.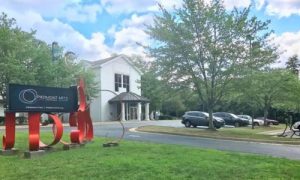 Dr. Shana LeGrant, technical assistance specialist at the University of North Carolina at Chapel Hill, stepped into the role of president for this term. Anne Smith, CAO and president of domestic upholstery at Hooker Furnishings is first vice president. Olivia Garrett, regional programs director of institutional advancement at NCI stepped into the role of second vice president. Drury Ingram, corporate controller at Bassett Furniture, will serve as the treasurer and Tracie Heaver, the owner of Let's Be Well, LLC, will serve as the secretary. Guy Stanley is the immediate past president. Piedmont Arts is thrilled to welcome these exceptional individuals to the board's list of officers and is grateful for their expertise and leadership.
In addition to the changes to the list of officers, Piedmont Arts also welcomes new members to its list of directors. Effie Cuenca of Martinsville; Benjamin Gravely of Martinsville; Andy Hynes, of Axton; Tekela Redd of Martinsville; Jason L. Spratley of Martinsville; and McKay Ullstein of Martinsville.  
Returning directors are Theresa Bechtel, DeShanta Hairston, Lucy Coleman, Manly Boyd, James Souter, Caleb Moore, Charlie Knighton and Tim Parker.