Patrick & Henry Community College celebrated the induction of 148 Phi Theta Kappa (PTK) members to the college's Psi Phi Chapter on Tuesday, April 25 at its fifty-first annual event.
Following opening remarks by P&HCC President Dr. Greg Hodges, advisors Bronte Miller and LaDonna Varner touted the accomplishments of the honorees and encouraged them to consider additional avenues of service as they look to the future. Officers Maggie Arnold and Nathalia Nascimento and members Camie Hoskins and Brittany Waller were also recognized for their PTK All-Virginia Academic Team honor.
PTK is an international college honor society for students in two-year colleges. The organization focuses on recognizing and encouraging the academic achievement of college students while providing opportunities for individual growth and development through participation in honors, leadership, service, and fellowship programming. For more than 100 years, Phi Theta Kappa Honor Society has helped millions of high-achieving college students reach their full potential. The organization makes it easy to research and apply for valuable scholarships that help reduce the cost of college.
P&HCC'S PTK officers are Maggie Arnold, president; Aidan Cunningham, vice president; and Bryan Martell-Rios, Nathalia Nascimento, and Jelani Chandler, recording & media officers.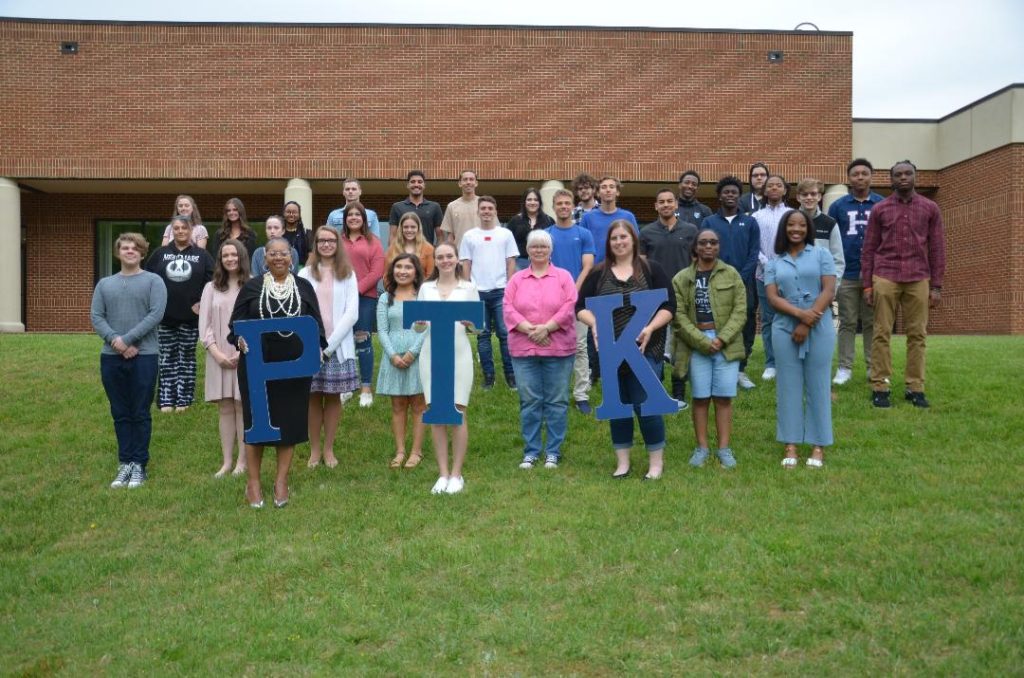 Pictured are:
Row 1 L to R: Melissa Preston, Briana Tatum, Candice Lockard.
Row 2 L to R: Mason Rorrer, Ashley Martin, Allison Kitzmiller, Grace Gongora, Dreama Foley, JaLena Spikes, Mallori Lowe.
Row 3 L to R: Chasity Nolen, Audra Hundley, Brittney Mitchell, Jada Setliff, Guilherme Ravaneda, Sergio Traitel, Vinicius Da Cruz, Ajani Cole, Gabriel Haley, Adam Mounkaila.
Row  4 L to R: Katie Fulcher, Haley Day, LeAndra Carson, Luca Brandao, Cortay Price, Christopher Talley
Row 5 L to R: Nathan Taylor, Iago Andrade, Joao Machado, Trinity Hylton, Matthew Murphy, John Maxwell, David Root.
Not pictured but at the event: Julianna Overby, Gracen Edwards, Daniel Rojas.