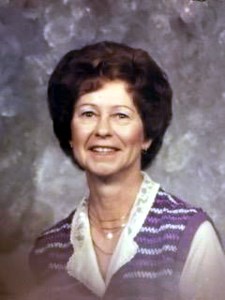 Mildred Lorene Kidd Gilley, 91, of Martinsville, Va. passed away August 3, 2023, at the home of her daughter, Judy Johnston (Dennis).  Mildred was born on June 7, 1932, to the last Robert Fulton Kidd, Sr. and Hester Kate Wilson Kidd of Axton, Va.
She was predeceased by her husband, Malley Lee Gilley; brothers, Robert Fulton Kidd, Jr.; Lewis Edward Kidd, Sr., James Otis Kidd; sisters, Erva Kidd Webb and Doris Kidd Moore.
She is survived by children Judy Gilley Johnston (Dennis), Roger Lee Gilley and Leonard David Gilley; grandchildren, Nathaniel David Gilley, Matthew Paul Gilley, Mallory Leigh Gilley and great grandchild, Terry Andrew Gilley; sisters, Betty Ruth Nichols and Marie Kidd Parker, both of Collinsville, Va., brothers, Douglas Stokes Kidd of Martinsville and William Wesley Kidd of Axton, Va.
A graveside service was held at 11:00 am on Monday, August 7, 2023, at Roselawn Burial Park and was officiated by Pastor David Towler.  The family received friends thirty minutes prior to the service at the graveside.
The family would like to acknowledge Mt. Valley Hospice for their care, but especially to her special caregiver Ebony Brimmer, who was loved by Mrs. Gilley and her family.
McKee-Stone Funeral Home is serving the family.