Teddy D. Martin II, chairman of the Henry County School Board and past president of the Virginia School Boards Association (VSBA), was recently honored for his service by state legislators.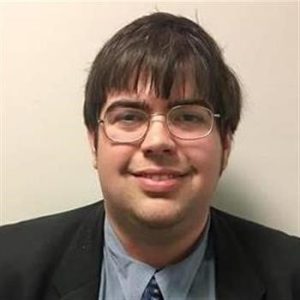 House Joint Resolution No. 783 noted that Martin was named president of the VSBA during the organization's annual conference in 2021. Before that, Martin served as chairman of the VSBA's Blue Ridge Region and president-elect, "providing valued leadership that helped the organization fulfill its mission of promoting excellence in public education through leadership, advocacy, and services."
Martin was the VSBA's representative on the COVID-19 Education Response and Recovery Work Group, where he helped to guide Virginia "through an unprecedented public health crisis that had an outsized impact on students in public schools."
The resolution noted that beyond Martin's work with the VSBA and Henry County School Board, he serves as the human resources director of the GENEDGE Alliance, Virginia's "only manufacturing and economic development organization partnered with the Manufacturing Extension Partnership in Martinsville."
Additionally, Martin was the recipient of the VSBA's "highest level of recognition, the Award of Distinction, each year he served on his local board and was recognized as the 2020 VSBA Blue Ridge Regional Member of the Year."
A graduate of Patrick & Henry Community College, Old Dominion University, and Western Governors University, Martin organizes a semi-annual Red Cross blood drive that is one of the largest in the Henry County area.
Martin currently serves the VSBA as immediate past president and as co-chairman of the VSBA Task Force on Workforce Readiness, the resolution noted.
It was carried by Sen. Bill Stanley and Dels. Danny Marshall, Les Adams, and Wren Williams.