Daryl Hatcher officially withdrew from the Henry County Sheriff's race on Wednesday, July 12.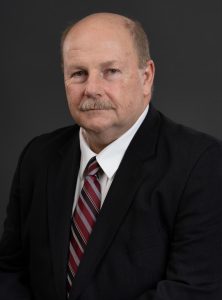 In a social media post, Hatcher said he and candidate Del Mills decided to combine their efforts to win the election in November against Sheriff Wayne Davis.
When campaigning, Mills wrote in a social media post that many voters expressed a desire for change, and noted displeasure with the way now retired Henry County sheriff Lane Perry stepped down. 
Perry's term would have ended at the end of the year. His retirement was effective June 30.  
Davis' term began on July 1.
"Both of our campaigns have focused on bringing change to the Henry County Sheriff's Office. We share a common goal, so it makes sense to combine our efforts. If we continue to campaign and run separate races for sheriff it only splits the vote in November and reduces our chances of success," Mills wrote in the post.
Hatcher wrote that he and Mills put their egos aside and strategically looked at their strengths. 
"We are putting service before politics. Based on what we found, we know our best strategy moving forward will be for Del Mills to remain the sheriff's candidate, with me agreeing to serve as chief deputy," he said in the post.
"Combining our efforts and forming a team that is solely focused on improving public safety is the core of this agreement. Everyone wants to live in a safer community, to have safe schools for our children, eliminating drug abuse, and a sheriff's office that is responsive, and responsible, to the public," Mills wrote online. 
In a Wednesday response, Davis said, "the announcement that Hatcher will withdraw from the Henry County Sheriff's race to support Mills doesn't change anything about my campaign. My campaign to be elected Sheriff in November has never been about any specific challenger. The foundation of my campaign focuses on two things, my continuing dedication to the Sheriff's Office and the citizens we serve daily and my training and experience. These facts remain the same regardless of the challenger.   
"I would remind the community that my administrative team and I are all certified by the Virginia Department of Criminal Justice Services (D.C.J.S.); my challenger cannot say that. Why is this important? Modern law enforcement and corrections changes daily; being certified by the Virginia Department of Criminal Justice Services ensures you maintain regular training and are up to date with current laws and best practices," Davis said.  
The Sheriff of Henry County is elected to lead 212 sworn deputies and 24 civilian support staff. Each of those deputies is required by law to be certified by D.C.J.S. In order to effectively lead those deputies, the sheriff's office "needs a Sheriff who is also certified. I am not only certified by D.C.J.S. but also one of only 29 Sheriffs in Virginia ever to become certified by the Virginia Sheriff's Institute," Davis wrote in his response.
Davis and his team have worked to assign a School Resource Officer (SRO) to every county school "and brought the D.A.R.E. program back to Henry County students for the first time in over 20 years. We pledge to bring the Henry County Sheriff's Office to the forefront of technology to fight crime better and serve our citizens," Davis wrote. 
"As the Sheriff of Henry County, I will continue to promote public safety and operate a safe and humane correctional facility. I will continually promote transparency, high expectations and a clear mission for the sheriff's office. I will work hard to keep Henry County safe by making public safety my number one priority. Utilizing our county budget experience, funds requested by the sheriff's office will promote our values and yield results to enhance the safety and security of the community and minimize costs," Davis wrote. "My team and I will meet the county's needs and reach our goals of exemplary law enforcement and correctional services for Henry County."