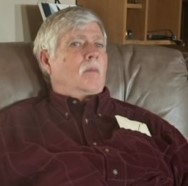 George Tatum "Buddy" Turner, 71, of Collinsville, Virginia passed away Thursday, August 17, 2023, at his residence. Buddy was born December 10, 1951, to the late George Walker and Mary Susan Tatum Turner. He was a 1970 graduate of Fieldale Collinsville High School and attended Virginia Tech. He was a mechanic with the school bus garage for over 5 years.
Buddy is survived by numerous cousins and friends.
A graveside service will be held Wednesday, August 23, 2023, at 11:30 AM at Sycamore Baptist Church Cemetery with Rev. Roy McVey officiating.
Wright Funeral Service and Crematory is serving the family. Online condolences may be made at www.wrightfuneralservices.net.