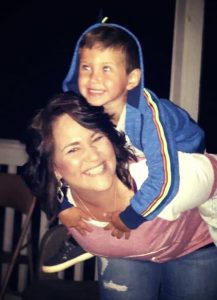 Chelsey Lee Curry, 32, of Axton, VA passed away Friday, August 18, 2023. She was born July 8, 1991 in Martinsville, VA.
She is survived by her father, Milton Curry; mother, Angela Greer Rigney; stepfather, Gary Rigney; son, Jaxton William Willard; brother, Brandon Curry and wife, Jessica; aunt, Sheila Eames; nephews, Branson Curry and Wade Curry; niece, Karissa Curry; grandparents, Alvina and Steve Rea; and several cousins. She was preceded in death by her grandmother, Hazel Brock.
Chelsey was a free spirit who had a big heart and loved her son unconditionally. 
A Celebration of Life service will be held at 2 p.m. on Saturday, August 26, 2023, at Norris Funeral Services, Martinsville Chapel with Minister Curt Ashley officiating. 
Norris Funeral Services, Martinsville, VA is serving the Curry family. Online condolences may be made at norrisfuneral.com.