Three new candidates have entered the race for the Henry County Commissioner of Revenue post.
The incumbent Linda Love is set to retire at the end of the year.
Adrianne Bowyer, Dallas Hairston, and Tiffany Hairston are joining Blake Minter, who previously announced his candidacy.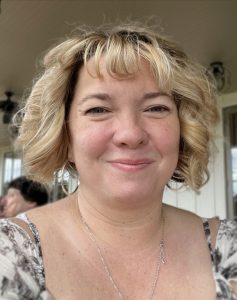 Bowyer, the current Deputy Commissioner of Revenue, said election to the top slot has always been a lifelong goal since she started working in the office at age 20.
Bowyer, 45, started in the office as a real estate tax clerk and has worked her way up to her current position in her 25 years in the office.
"I just thought that now was a wonderful time. My children have gotten a little older and they're a little more self-sufficient, and I just felt like now was a good time in my life to be able to step into that role," she said.
Bowyer said she wants to see the office continue to run in its current efficient direction.
"We've gone digital with a lot of our stuff. We're very efficient, and customers compliment us all the time," she said. "I would like to see it continue in that direction where we're very customer-focused and very friendly."
A self-described people-oriented person, Bowyer said she knows most of the customers by name.
"I work with most of the businesses, the restaurants, and businesses in Henry County, and so many of them do tend to ask for me. I just think I bring that customer-focused attentiveness," she said.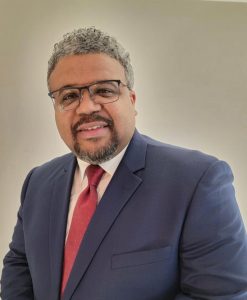 Dallas Hairston said he decided to seek the post because he believes he would be an asset.
The "issues that I have is the accountability of the office and the processing of things that the state requires the commissioner to process. I know there are some understaffing needs in the office, but it's kind of the thing with most government offices," he said.
Dallas Hairston, 44, currently works as the real estate assessor for Martinsville. He has served as the city's head assessor since 2020 and has worked in the city commissioner's office since 2002.
While there isn't a whole lot the commissioner can do because the processes are dictated by the state, Dallas Hairston said the commissioner also answers to the taxpayers who elect them.
"But when you start to cost the taxpayers money, that's a problem. When you begin to not be able to complete those processes in a timely manner, it's a problem. I want to bring accuracy, processing, and accountability to the office," he said.
His primary goal is to be accessible and be an advocate for the taxpayers.
"You want to be accessible to them when they have questions and concerns and complaints. I want to, of course, get those processes to a place where they are being filed on time," he said.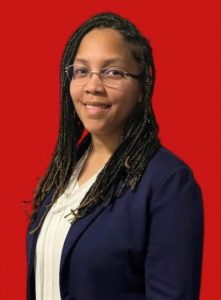 Tiffany Hairston said she decided to enter the race because she believes her technology background and her work make her suited for the role.
"I currently work as a systems analyst for the Technology Department for the Henry County PSA (Public Safety Authority)," she said. Munis, a computer program, "is the primary system used in the commissioner's office, I am very familiar with it, and I'm very familiar with the staff."
Tiffany Hairston, 33, has worked in her current role for two years, and four years total for the county.
If elected, Tiffany Hairston said she would bring the knowledge of how to streamline processes and make the office more efficient.
"I also have a great relationship with Munis, and I know where they're headed in the future and how it integrates with the other offices," she said.
Her biggest goal is to get the department's processes up to speed and to ensure everything is sent out on time.
"Also, to get things online and make things more efficient and more accessible," Tiffany Hairston said. "We need to bring more awareness to everything that we're doing in the office, you know, be more transparent."