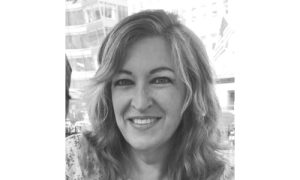 There is football season, baseball season, basketball season.  
There is turkey season, deer season and even elk season.  
When is it girlfriend/wife season?  
When you're new to the world of sports, being left out during sports times and having to schedule around sports games or (shudder) being brought along to a sports game can be tiring and a little discouraging, but there is light at the end of the tunnel.  
In the winter through early spring, you compete with the basketball season. It seems like whenever you want to do something, your timing coincides with an important basketball. When spring breaks, you begin to see the light at the end of the tunnel. Finally, basketball season will come to an end and there will be some time for you …  
But then …  
"Don't worry," you are told on a race day (during the commercials) in a loving tone with a reassuring pat on the knee. "NASCAR season ends at the start of November."  
That brings on daydreams of romantic walks over colorful, crunchy leaves in the crisp or cuddling under a blanket on the sofa in front of the fire drinking hot cocoa. If wishes were horses, you'd ride out the boring summer toward that sparkling destination.  
But, alas – what's this?  
NASCAR is not even over, but suddenly football games have to be worked around as well.  
I learned that on my birthday. I was looking forward to the birthday dinner I was promised at Pickle & Ash in Stuart. It's a long drive for just any old night, but it would certainly do for a birthday. I had been having a hankering for their Ancient Grain Bowl for quite some time and allowed myself to start looking forward to it.  
I was excited about that upcoming Saturday night. I figured I'd go fast through house and yard chores to start getting ready at 4:30. That should be plenty of time for a fun evening.  
Saturday morning, I was asked what time I'd be ready to go to lunch.  
"Lunch?"  
"Your birthday lunch!"  
"I thought it was dinner?" I replied.  
It would be a birthday lunch, I was told, in a voice full of confidence and cheer.  
"I have a day full of chores," I said. "Can't we go for supper?"  
A friendly apologetic tone delivered the news that there's a game tonight.  
Ooooooh.  
I was beginning to understand.