Piedmont Arts hosted its annual Savory September Fundraiser on Friday, Sept. 22. This fundraiser, a themed meal featuring creations by local professional and amateur chefs, featured a bar and live music by Jake Earles. Savory September has been the annual fall fundraiser for Piedmont Arts for over 30 years, and this year was the most successful yet. The theme this year was "Buon Appetito!" a celebration of all things Italian. Additional entertainment included a 50/50 raffle where the pot was split between the winner and Piedmont Arts.
Savory September featured handmade creations from ten local chefs, including Luke Pollom and Janet Ashby from King's Grant. In addition, many tables served themed cocktails including a limoncello cannoli martini, espresso martinis, Aperol spritzes, and negronis. The chefs went all out decorating their tables in red, white, and green; twinkly lights; flags; and illustrations. The flower arrangements on the tables and the main centerpiece in the gallery were all created by Brad Draper of Draper Flowers & Gifts.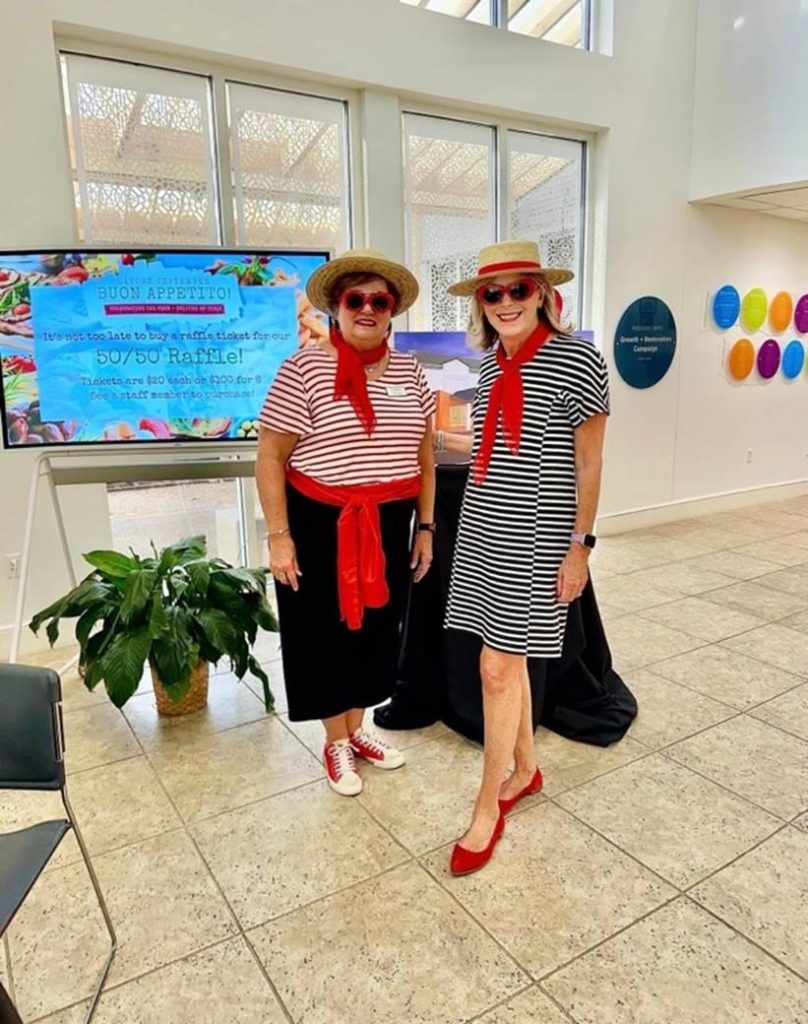 The committee making this event possible included Piedmont Arts staff, past and present board members, and community members. Chefs included Luke Pollom and Janet Ashby of King's Grant; Julia and Blake Shumate; Ouss Sahar and Kerry Smith; Beverly Lyle and Jennifer Reis; Spencer Koger; Susan Critz and Marty Gardner; Blanche Mahoney, Barbara Stanley, and Esther Schilbe; Anna Wheeler and Monique Holland; Holly and Robby Burton; and Laura Frazier, Christina Slate, and Liz Harris. Sponsors for the event included the Beegins with You Foundation, Burton & Co., Draper Flowers & Gifts, Collinsville Printing, Diversified Trust, Visit Martinsville, Martinsville Eyecare, Ameristaff, Third Bay, and Hairston Funeral Home.