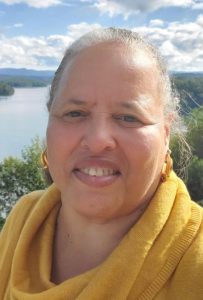 Valeria Edwards is seeking the Horsepasture District seat on the Henry County School Board in the November election.
Edwards, 67, said she decided to run for the position as education is her greatest passion.
"I have a passion for working with young people, and I have the desire to see the best for our educator and what we can do to increase the interest in young men and young women aspiring to become educators because we need them," she said.
A former educator, Edwards retired from Winston-Salem/Forsyth County Schools after 28 years. During her tenure, she served as a bus driver, a primary reading teacher, kindergarten teacher, and she retired as an assistant principal. 
If elected, Edwards looks forward to being a team player and working with the board. 
"I'm sure just looking at our county. I know there are the needs of the bus drivers, always trying to keep our teachers being fairly subsidized in terms of not only their salaries but also resources. So, anything that I can do to help in those efforts as well as programs that will help our students achieve," she said.