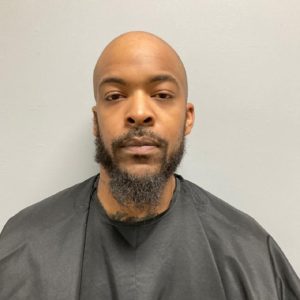 On November 27, 2022, at approximately 5:27 am, the Martinsville-Henry County 911 Center received a call from SOVAH Health Martinsville, about a person who had arrived at the emergency room with a gunshot wound. Deputies with the Henry County Sheriff's Office responded to the hospital and spoke with the man in the emergency room.
The man was identified as Andrae Lamont Matthews, 43, of 34 Mullins Ct., Martinsville. Matthews suffered gunshot wounds to the shoulder and cheek area of his head. He was initially treated at SOVAH Health Martinsville and subsequently air-lifted to a hospital in Roanoke for treatment. While in the hospital, he later passed away from his injuries.
Through the course of the investigation, authorities alleged an altercation occurred between Matthews and Daryl O'Brian Smith while the two were in a vehicle on the William F. Stone Highway/SR 220 bypass in the Fieldale/Bassett area of Henry County.
Authorities alleged a firearm was produced at some point of the altercation, and Matthews was shot multiple times. 
After a thorough investigation, which included sending sheriff's office investigators to Texas to locate witnesses and consultation with the Henry County Commonwealth Attorney's Office, the case was presented to a Henry County Grand Jury. 
Grand jurors returned indictments naming Smith for second degree murder and use of a firearm in the commission of a felony.
On March 30, Smith was arrested by Henry County Sheriff's deputies. He is currently being held with no bond in the Henry County Adult Detention Center.
Anyone with information about the incident is asked to contact the Henry County Sheriff's Office at (276) 638-8751 or the Crimestoppers Program at 63-CRIME (632-7463). The Crimestoppers Program offers rewards up to $2,500 for information related to crime. The nature of the crime and the substance of the information determine the amount of reward paid.