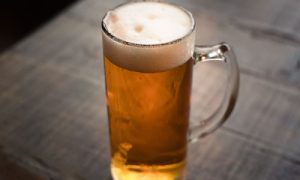 Virginia, the beloved destination for craft beer enthusiasts, is set to host the highly anticipated 'Ale On The Rail Festival' on September 30. This one-day event will showcase local craft breweries at the historic Bassett Train Station.
Scheduled from 12 to 7 p.m., the festival offers an afternoon and evening of craft beer exploration from breweries you can't try in stores. With an impressive lineup of breweries, guests will have the opportunity to sample over 38 unique and flavorful brews that embody the spirit of Virginia's craft beer scene.
The 'Ale On The Rail Festival' also features music from the Chuck Mountain Band, The Andy Burnette Trio and The League of Ordinary Gentlemen. The event will also feature food truck vendors from all of the Blue Ridge. 
This event is a gathering of passionate brewers, beer enthusiasts, and community members, all coming together to celebrate the craftsmanship of the local craft beer industry. Whether you're a weekend traveler or a seasoned beer expert, this festival promises an unforgettable experience.
For more information about the 'Ale On The Rail Festival,' including tickets and participating breweries, visit [(aleontherailfestival.com)]. Stay updated by following the Ale On The Rail Facebook page.
Designated Driver tickets are also available at a discounted price.