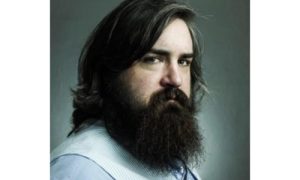 DUNTON, VA — Just six months ago, the city of Dunton, Va. was in shambles. Open air drug markets proliferated in the city streets. Homes were constantly robbed by heavily armed children. Cars driving slower than 20 miles per hour were in danger of having their wheels stolen.
It was a dark time for Dunton, and many area residents assumed there was no end in sight. But then the Dunton City Council did the single smartest thing that anyone can ever do:
They hired a consultant.
"As a consultant, I'm not swayed by such transitory things as money," said Nathan Matthews of Matthews Consulting. "I answer to a higher calling. And when I learned that Dunton was in trouble and willing to sign an open-ended contract with my consulting firm, I answered the call."
The members of the city council laid out their problems, Matthews said, and he knew he had a daunting task ahead of him.
"How do you turn a city around, especially when it's in such rough shape?" he said. "It seemed almost insurmountable. I knew I had to set to work immediately."
Just a few days later, inspiration struck.
"I was standing on the street corner observing a shootout between a pimp and a drug dealer," Matthews said, "and the idea suddenly hit me: this town needs a slogan!"
Matthews returned to his hotel room armed with a notebook and a pen. After several sleepless nights, he'd created the perfect slogan:
"Dunton: A great place to live."
"It was aspirational, you know," Matthews said. "It's a promise for the city to grow into. And as for the phrasing, I think everyone wants to live in a community that's a great place to live, so the branding was on-message. I sure wouldn't want to live in a community that advertised itself as a bad place to live, I'll tell you that."
Dunton City Council quickly approved the new slogan and began incorporating it into their signage and tourism advertising. Matthews, however, wasn't done yet.
"I was driving to the golf course and I found myself at a stoplight in front of the food bank," he said. "There were people lined up around the block, just hoping to get enough groceries to feed their families. I thought, how could this have happened? How had this city sunk so low? What's missing here?"
And then, Matthews realized exactly what was missing.
"Within an hour, we'd signed the contract," he said. "One month and $40,000 later, there was the most beautiful mural you'd ever seen on the side of that food bank. It says 'DIVERSITY' and the words are made up of butterflies."
But Matthews didn't stop there. If you've stopped by the Dunton Administration Building on a Friday, you've probably noticed that it's Silly Hat Day. If you've parked on the streets, you've probably noticed that the parking meters now require you to download an app on your phone. And if you've driven past the river, you've surely seen the rentable electric scooters floating downstream.
While progress has been made, Matthews admits there's still plenty of work to do.
"I'm very happy with Dunton's rebranding," Matthews said. "I'm happy with the work we've done. While crime, poverty, and drug addiction have yet to drop in Dunton — in fact, the poverty rate has increased slightly — I'm confident that we're just a few more murals away from an utterly transformed landscape. The next mural, which will depict the word 'DIVERSITY' but spelled in wildflowers, will be painted on the youth methadone clinic next month."
Already, Matthews said, he can sense that Dunton is moving confidently into the 21st century.
"Just yesterday, I stopped at a new restaurant right in downtown Dunton," he said. "It was lit with dim incandescent Edison bulbs, and I sat in a low-backed metal chair at the tallest, smallest table you've ever seen. I ordered a cheeseburger. It cost $27 and came with six french fries."
"If that isn't progress," Matthews said, "I don't know what is."