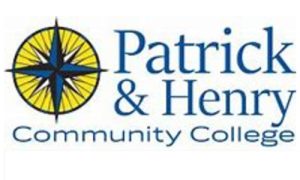 A request from the Patrick & Henry Community College Foundation was among 11 approved by the Virginia Tobacco Region Revitalization Commission during its May 18 meeting in Abingdon.
P&HCC will receive a $240,000 grant for Workforce Financial Aid to support workforce development efforts and dual enrollment programs in Precision Machining (CSC), Welding (CSC) and Mechatronics (CSC) as well as a General Studies Specialization in Teacher Education Preparation (AA&S).
With its 2021-2022 Workforce Financial Aid awards, the commission supported programs that helped 1,268 students gain valuable education and credentials in high demand fields. The awards approved at its recent meeting are a continuation of the commission's long-term support of these programs. The commission also approved extensions and modifications for a variety of projects and adopted a new budget for the upcoming fiscal year.
"As always, I am proud of the work the Commission has done here in Abingdon," Tobacco Commission Chairman, Sen. Frank Ruff said. "The Commission has been a supporter of education, and in particular our community college system, for its entire existence. That support has continued here with the approval of a number of grant awards that will ensure students in Southern and Southwest Virginia have access to top quality programs. A well-educated workforce, with the skills and credentials employers are looking for, is critical to the Commission's job creation efforts. The Commission's investment in education is an investment in the future of our region. By ensuring that our students have access to the education and training they need, we are creating a more skilled workforce that is better prepared to compete in the global economy."
The commission is a 28-member body created by the 1999 General Assembly. Its mission is the promotion of economic growth and development in tobacco-dependent communities, using proceeds of the national tobacco settlement.