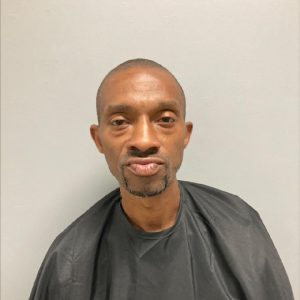 A Martinsville man is being held without bond in connection with a shooting incident on Tuesday, April 4 at the Smith River Sports Complex, according to a release from the Henry County Sheriff's Office.
The Martinsville-Henry County 911 Center received a call around 4:27 p.m. from a woman who reported she had been shot. Deputies from the Henry County Sheriff's Office responded to the scene and discovered a woman lying on the roadway to the event grounds, the release stated. 
The woman, 35, suffered from multiple gunshot wounds. Deputies immediately began life-saving measures. The woman, who was alert and able to communicate with responding deputies, was airlifted to a Roanoke, Virginia, hospital for treatment of her injuries. 
Through the course of the investigation, it was determined that this incident was domestic in nature. While at the Smith River Sports Complex, a man allegedly was inside a vehicle with a woman when a firearm was produced.
The woman sustained at least two gunshot wounds, one in the leg and chest, the release stated. The shooter allegedly fled the scene in a gray Ford Escape. A short time later, deputies located the vehicle parked on Carver Road.
Around 7 p.m., on Barrows Mill Road, Martinsville Police Department Officers arrested Calvin Edward Cabiness, 46, of 1018 Barrows Mill Road, Martinsville. He was charged with aggravated malicious wounding, use of a firearm during the commission of a felony, and possession of a firearm by a violent convicted felon in connection with the incident.
Cabiness was taken into custody without incident.  
Anyone having information regarding this incident is asked to contact the Henry County Sheriff's Office at 276-638-8751 or Crimestoppers at 63-CRIME (632-7463). The Crimestoppers Program offers rewards up to $2,500 for information related to crime. The nature of the crime and the substance of the information determine the amount of reward paid.