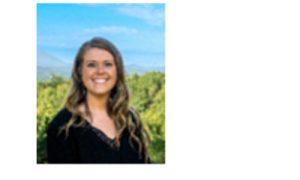 Dr. Challen Mabry, last year's recipient of the Lula White Johnson Distinguished Teacher Award, will make a presentation to the Martinsville and Henry County community on Thursday, April 27 at 5:30 p.m. in Room 107 of the New College Institute (NCI), according to the MHC Academic Foundation.
The title of Mabry's free presentation is "Organizing Resilience Across the Lifespan through Attachment."
Mabry said, "… building secure attachments with children, and continuing mindful awareness as adults, offers an increased likelihood or resilience, healing traumas, and deeper connection with others."
Dr. Mabry is a Licensed Professional Counselor and teaches in the Master of Arts in Counseling at Bluefield University in NCI's online program.
"I can genuinely say Dr. Mabry is one of the most passionate, authentic, and driven servant leaders I have ever met. She provides academic guidance in a loving yet directive way," one student said.
The Distinguished Teacher Award includes a monetary prize and a plaque. It was made possible by an endowment established through the former New College Foundation (now MHC Academic Foundation) in 2010 in memory of Johnson who taught for several decades at the former Albert Harris High School and Martinsville High School. It is awarded to a faculty member selected among nominations from students, alumni, and staff at New College Institute.
Dr. Challen Mabry